Chunhajeil Tal Gongjako: Korean Mask Dance and Music
February 17, 4:00pm - 5:30pm
Mānoa Campus, Orvis Auditorium, 2411 Dole Street, Honolulu, HI 96826
---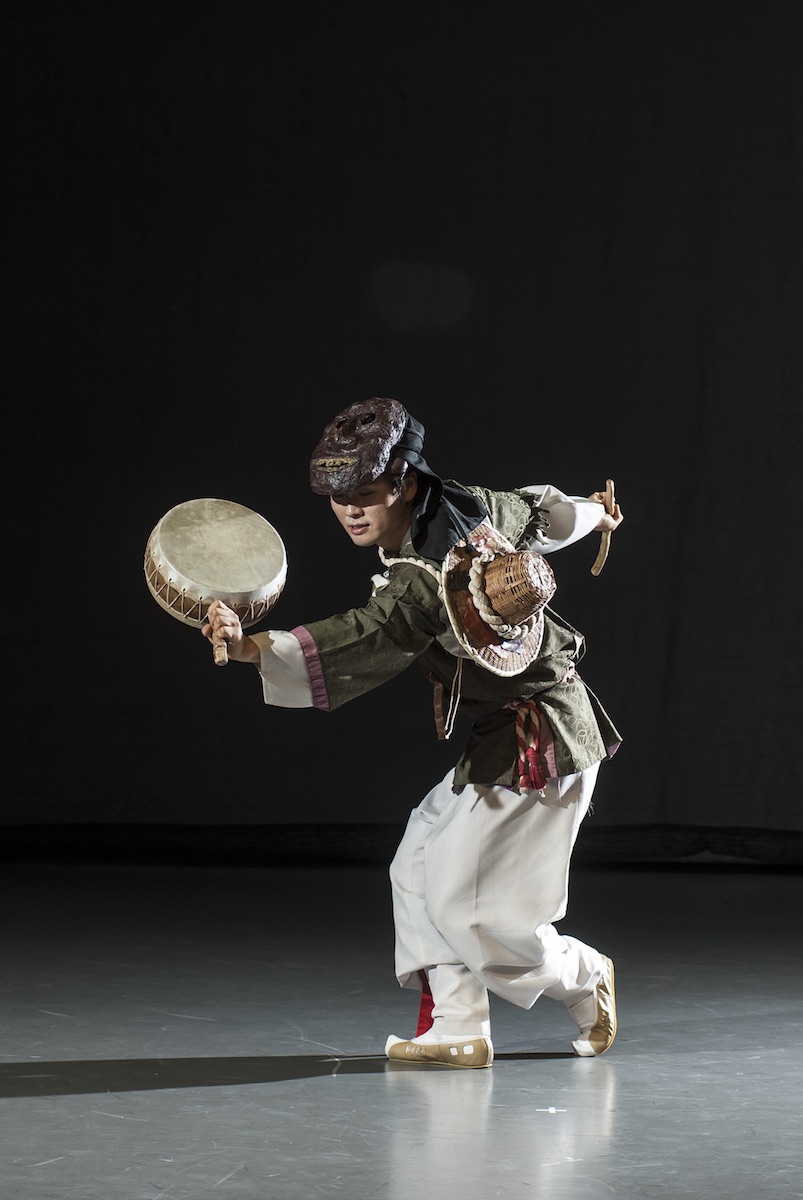 Solo mask dances from three famous regional traditions of the southeastern area of Korea (Gyeongsang Province) will be presented, accompanied by a full ensemble of musicians. The program will also feature other traditional Korean dances, as well as an improvised group dance that explores new possibilities of traditional dance in modern times.
Founded in 2006, these acclaimed artists are rooted in the traditional Korean mask dance-drama. They aim to share the aesthetics and quality of traditional Korean mask dances of different regions. The group also creates contemporary work with the foundation of Korean mask dance-drama to explore the traditional music, dance, and masks to express contemporary stories.
Seating is general: first come, first served. Doors open 30 minutes before show time. Any remaining tickets will be available at the door, one hour before show time. Please allow time for parking, which is managed by UH Mānoa and usually free on Sundays.
This project is sponsored in part by the University of Hawai'i at Mānoa Department of Music, Halla Huhm Foundation, Korean American Foundation Hawai'i, Kook Min Hur Foundation, and Donald & Iris Kim Foundation.
The EWC Arts Program is supported in part by Aqua-Aston Hospitality, The Hawai'i Pacific Rim Society Hideo Murakami Fund for the Arts, Friends of Hawai'i Charities, Barbara B. Smith, Richard H. Cox, Jean E. Rolles, EWC Arts 'Ohana members, Jackie Chan Foundation USA, The Arthur Goodfriend Intercultural Fund, and other generous donors.
Ticket Information
https://ewcarts.eventbrite.com/
Event Sponsor
East-West Center Arts Program, Mānoa Campus
More Information
Eric Chang, (808) 944-7177, arts@eastwestcenter.org, https://www.eventbrite.com/e/korean-mask-dance-and-music-tickets-55013242088
---