Seminar:China's Reform and Opening-up at Forty: The State Strikes Back?
March 14, 12:00pm - 1:00pm
Mānoa Campus, 1601 East-West Road, John A. Burns Hall, Room 3015/3019 (3rd Floor, Makai Wing)
---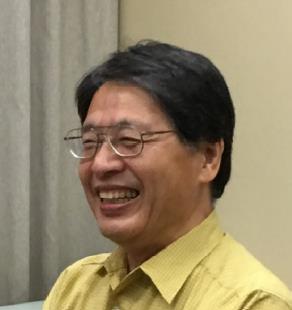 With the exhaustion of surplus labor, China is now aiming at innovation-driven economic growth. Resurgent state dominance seems to be diminishing the vital role of the market and private firms, however. By highlighting the dual traps—the middle-income trap and the regime-transition trap—the presentation assesses China's efforts at reform and opening-up over the past forty years and the prospects China's future.


Hideo Ohashi is Professor of Development Economics and Asian Studies at Senshu University in Tokyo, Japan. Before joining the faculty at Senshu University, he was a Research Fellow at the Mitsubishi Research Institute, the Consulate-General of Japan in Hong Kong, and the Japan Institute of International Affairs. His major publications in Japanese include: U.S.-China economic friction (Keiso Shobo, 1998), Globalization of China's economy (University of Nagoya Press, 2003), Contemporary Chinese economy (Iwanami Shoten, 2005), and Renaissance of Chinese enterprises (Iwanami Shoten, 2009). In English, he is co-editor of A study of China's foreign aid: An Asian perspective (Palgrave Macmillan, 2013). He is currently a Visiting Scholar at the East-West Center. His research focuses on economic development of Greater China, economic relations between Japan and East Asia, and the political economy of Asia-Pacific economic cooperation.
Ticket Information
Free, open to the public
Event Sponsor
East-West Center, Mānoa Campus
More Information
East-West Center, (808) 944-7111, EWCInfo@eastwestcenter.org, http://www.EastWestCenter.org/node/37020
---
Thursday, March 14

10:00am

AGD Loves You a Waffle Lot

Mānoa Campus, Campus Center
10:30am

Geology & Geophysics Final Oral

Mānoa Campus, POST 723
12:00pm

China Research Seminar public talk

Mānoa Campus, Moore Hall 109
12:00pm

Brown Bag Biography: Laurie Sumiye

Mānoa Campus, Kuykendall 410
12:00pm

Seminar:China's Reform and Opening-up at Forty: The State Strikes Back?

Mānoa Campus, 1601 East-West Road, John A. Burns Hall, Room 3015/3019 (3rd Floor, Makai Wing)
2:00pm

Mostly Monthly Reading Series

West Oʻahu Campus, UHWO Library 2nd floor exhibition space
2:00pm

"Changing Roles, Changing Climate" Workshop

Ka Waiwai: 1110 University Ave, Honolulu, HI 96826
2:00pm

Minority and Native Hypertension Symposium (CME event)

Mānoa Campus, 651 Ilalo St, Medical Education Building #314
3:00pm

Oceanography Seminar - Fernanda Hendrikx Freitas

Mānoa Campus, Marine Science Building 100
5:00pm

Entrepreneurship Live with Allison Izu

Mānoa Campus, Shidler College of Business Room E402
5:30pm

CCNA 2: Routing and Switching Essentials

Honolulu Campus, 874 Dillingham Blvd
5:30pm

"A Queer Response to Climate Change"

Mānoa Campus, Ka Waiwai: 1110 University Ave, Honolulu, HI 96826
5:30pm

CCBAC's Taste of Manoa

Mānoa Campus, Campus Center Courtyard
6:00pm

Lead by Choice: A talk by Sheena Iyengar

Mānoa Campus, Art Auditorium
6:00pm

Living through a public health disaster: hard lessons learned from the overdos

651 Ilalo Street
6:30pm

Hanauma Bay Educational Lecture Series

Hanauma Bay Visitor Center
7:30pm

Pianist Daniel Hsu, 2017 Van Cliburn Bronze Medalist

Mānoa Campus, Orvis Auditorium