Opening events for "Impressions & Memory: Selected Works by Matt Smith Awarde
March 25, 2:00pm - 5:00pm
Mānoa Campus, Commons Gallery, Dept. of Art + Art History
---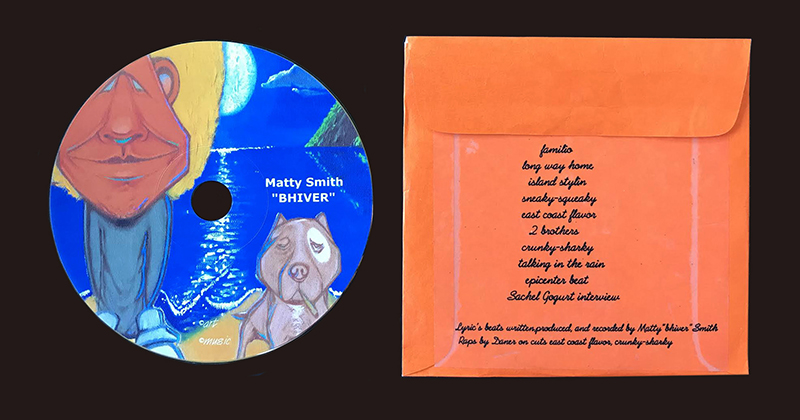 IMPRESSION & MEMORY: SELECTED WORKS BY MATT SMITH AWARD RECIPIENTS 2007-2018
March 25 - April 5, 2019
Commons Gallery
Opening Reception (free and open to the public) Sunday, March 31, 3:00–5:00 p.m.
The Matt Smith Award was established in 2007 in honor of Matty Smith, a student in the UHM lithography studio from 2003 – 2006, and AKA "bhiver", an integral cog in the Honolulu and Seattle graffiti cultures of the time. Matty is remembered for his immense energy, awesome work ethic, exceptional creativity, and uplifting sense of humor.
Since the award was established in 2007 it has supported the education of 36 UHM students in printmaking. Many thanks go to Matt's parents Annette and Vince Smith for making this possible.
Event Sponsor
Art + Art History, Mānoa Campus
More Information
Sharon Tasaka, (808) 956-8364, tasakas@hawaii.edu, https://hawaii.edu/art/impressions-and-memory-selected-works-by-matt-smith-award-recipients/
---
Monday, March 25

12:00am

Last Day to Withdraw for Spring 2019

West Oʻahu Campus, Office of Admissions
8:00am

Last Day for Instructors to Submit Grades

West Oʻahu Campus, Office of Admissions
11:30am

Micr 690 Seminar: Endrei Marcantonio

Mānoa Campus, AGSCI 204
12:00pm

Seminar: Policy entrepreneurs in the making of US-Myanmar Policy

Mānoa Campus, 1601 East-West Road, John A. Burns Hall, Room 3121/3125 (3rd Floor)
2:00pm

Nursing Final Oral

Mānoa Campus, WEB 423
2:00pm

Opening events for "Impressions & Memory: Selected Works by Matt Smith Awarde

Mānoa Campus, Commons Gallery, Dept. of Art + Art History
3:00pm

Climate Change in Cinema: Chasing Ice

Mānoa Campus, St. John 011
5:30pm

CISSP Domains 4 - 8

Honolulu Campus, 874 Dillingham Blvd