Ignite Green Ideas
December 5, 2:00pm - 4:00pm
Mānoa Campus, Center for Korean Studies Auditorium
---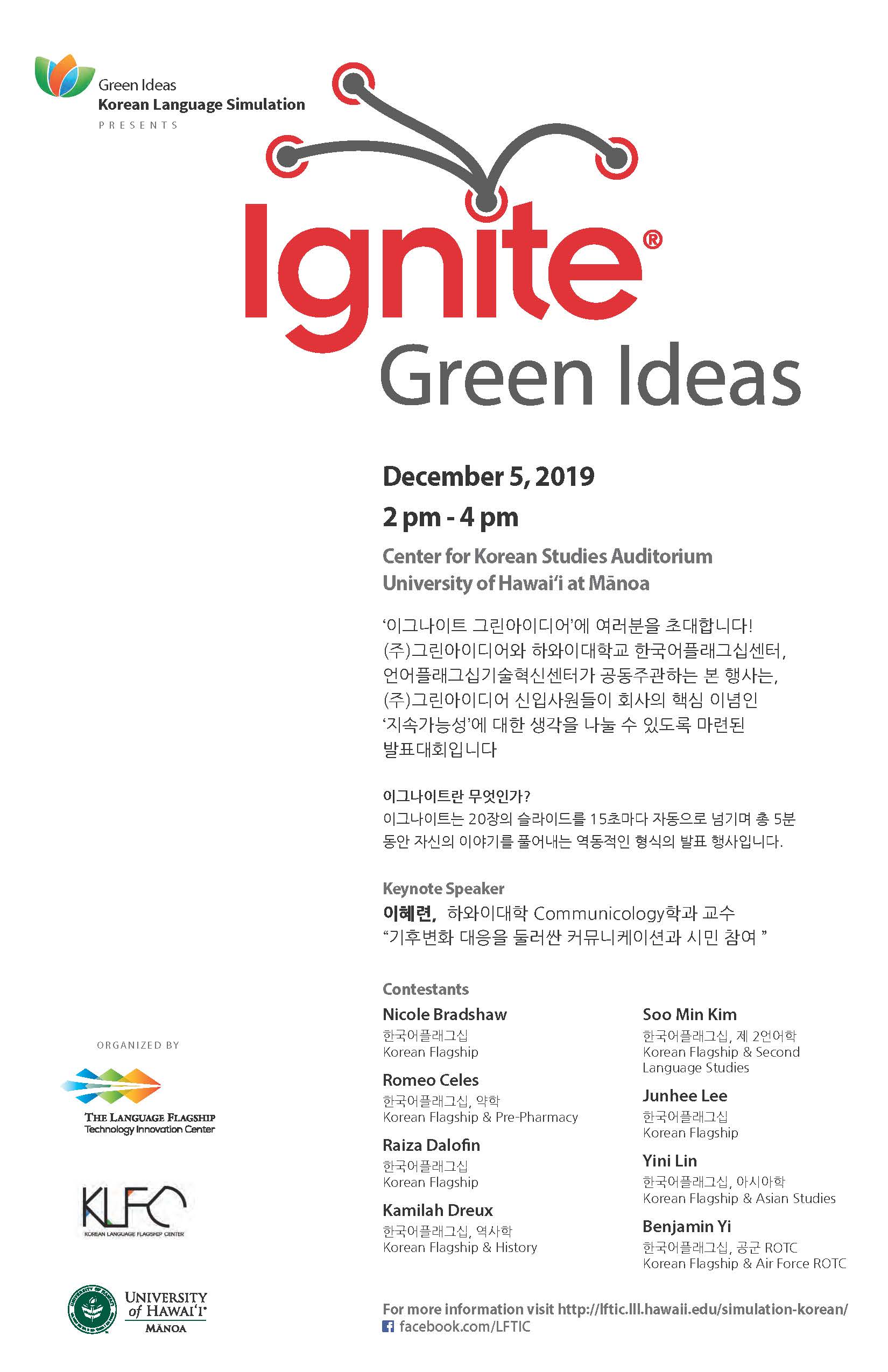 Ignite Green Ideas features presentations on sustainability by 8 students from the University of Hawai'i Korean Flagship program and our keynote speaker Hye-Ryeon Lee (Professor of Communicology). Together, they will share their passion and vision about sustainable development as a global endeavor.
Ignite Green Ideas, an exciting, fast-paced public speech contest in Korean.
Please join us to enjoy inspirational speeches, friendly competition, and delightful refreshments!
Ticket Information
Please RSVP by using this registration form shorturl.at/otuKS
Event Sponsor
Language Flagship Technology Innovation Center & Korean Language Flagship Center at the University of Hawai'i at Manoa, Mānoa Campus
More Information
Language Flagship Technology Innovation Center, (808) 956-5121, tech.center@hawaii.edu, https://lftic.lll.hawaii.edu/
---