Voice of the Sea YouTube Watch Party and talk-story
July 15, 12:00pm - 1:00pm
Mānoa Campus, YouTube
---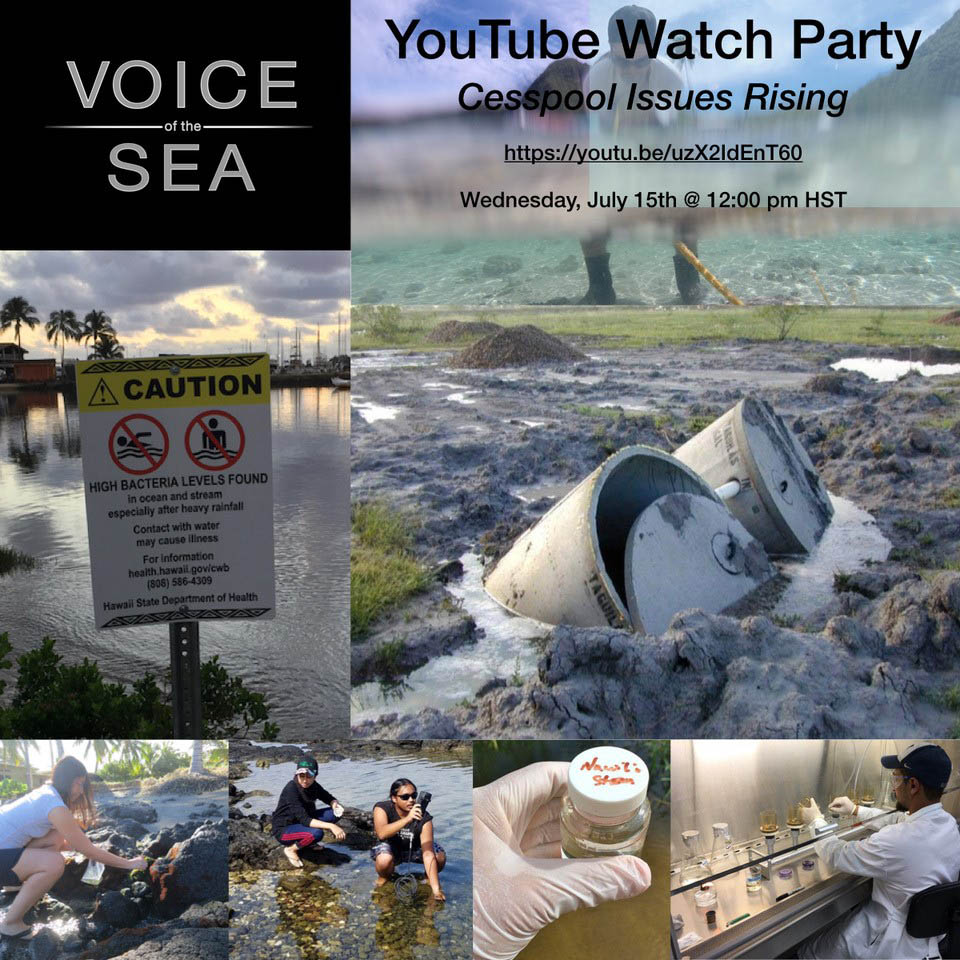 Join us for the online YouTube Premiere and Watch Party for our 6th episode of 2020!
When: Wednesday July 15th, 2020 @ 12:00 Noon HST
Where: YouTube (https://youtu.be/uzX2IdEnT60)
Why: Across Hawaii, cesspools are silently leaking bacteria, disease, nutrients and pharmaceuticals to our ground water, streams, and the ocean. Water scientists can detect these pollutants moving from houses to the ocean very rapidly—in weeks, or even hours, in some cases!
Watch and chat online with local experts:
Dr. Shellie Habel explains how ocean water and groundwater interact near cesspools.
Dr. Tracy Wiegner and Dr. Dan Amato discuss how researchers and local communities are working together to monitor water quality and trace cesspool contamination.
Dr. Henrietta Dulai shares her work tracking household products and pharmaceuticals that are flushed down toilets and contaminate our environment through cesspool connections to our groundwater.
Episodes air weekly on TV:
Saturdays at 430pm and Sundays at 6pm HST on Hawaii TV station KFVE (channels 22 & 1022). Watch online anytime @ voiceofthesea.org.
Event Sponsor
University of Hawai'i Sea Grant College Program, Mānoa Campus
More Information
808-956-7410, http://VoiceoftheSea.org
---