Security+
September 1, 5:30pm - 7:00pm
Honolulu Campus, 874 Dillingham Blvd
---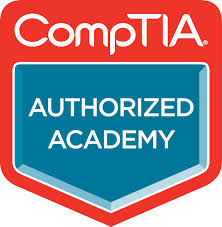 Security+ is a great course for people who want to begin their cybersecurity career. It establishes the core knowledge required of any cybersecurity role and provides a springboard to intermediate-level cybersecurity jobs. Security+ incorporates best practices in hands-on trouble-shooting to ensure security professionals have practical security problem-solving skills. Cybersecurity professionals with Security+ know how to address security incidents – not just identify them.
This Security+ course is taught with a practical approach to prepare you for the certification exam and for skills required on the job. You will apply general security concepts to real world scenarios. Competencies match the CompTIA certification exam areas.
Online CompTIA features included in the course will help you successfully pass the certification exam. You'll like the countdown calendar to keep you on pace, and narrative instruction, images, videos, and games to keep you engaged. You'll also have achievement badges, flashcards and a personalized dashboard to track progress. Performance based questions and practice questions that identify what you have learned and what you need to revisit are very helpful.
This course is distance-delivered with live lectures, archived for your viewing if you miss a class.
Event Sponsor
PCATT, Honolulu Campus
More Information
808 845-9296, honcet@hawaii.edu, https://pcatt.org/security/
---