Talk with Carissa Rodriguez
March 3, 12:00pm - 1:15pm
Mānoa Campus, The Art Gallery, Art Building
---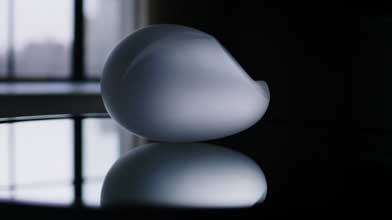 A talk between Carissa Rodriguez and Maika Pollack in conjunction with the exhibition "Carissa Rodriguez: The Maid," will be held on [March 3, 2021, 12:00–1:15 p.m. via Zoom.* NOTE: The date is subject to change. An update will be made as soon as info is available.]
The exhibition is on view in The Art Gallery through April 1, 2021.
Please go to https://hawaii.edu/art/exhibitions-events-museum/ for the Zoom link and other info.
Please go to https://hawaii.edu/art/carissa-rodriguez-the-maid/ for information about the exhibition.
This talk is made possible by the John Young Museum of Art.
*Currently the UH Manoa campus is open to the campus community but closed to the general public due to the pandemic. Please check https://manoa.hawaii.edu/moving-forward/visitor-faqs/ for more info.
Image (detail): Carissa Rodriguez, "The Maid," 2018. Courtesy of the artist and Karma International, Zurich/Los Angeles.
Ticket Information
Admission is free.
Event Sponsor
Art & Art History, Mānoa Campus
More Information
Sharon Tasaka, 808-956-8364, gallery@hawaii.edu, https://hawaii.edu/art/exhibitions-events-museum/
---
Wednesday, March 3

12:00am

This Here Now, Japanese Building and the Architecture of the Individual

Mānoa Campus, via Zoom
11:00am

Linguistics Final Oral

Mānoa Campus, Zoom Video Conferencing, Link Below
12:00pm

Got Kids? Catch up with SPAM Every Wednesday!

Mānoa Campus, for meeting password email gotkids@hawaii.edu
12:00pm

Civilizing the South: Colonialism and Cultural Change in Ancient East/Southeas

Mānoa Campus, https://hawaii.zoom.us/webinar/register/WN_AtucORXAQlCK_lWk5yBHIw
12:00pm

Talk with Carissa Rodriguez

Mānoa Campus, The Art Gallery, Art Building
2:00pm

Career Series: Effective Resume Writing

Kapiʻolani Campus, Live Zoom Presentation
2:00pm

Resume & Cover Letter: Market Yourself on Paper

Mānoa Campus, Zoom Meeting
3:00pm

Shanghai, China Study Abroad Information Session

Mānoa Campus, https://hawaii.zoom.us/j/96434283605
3:30pm

Atmospheric Sciences Seminar

Mānoa Campus, Virtual Meeting
3:30pm

ORE Seminar: The Global Ocean Biogeochemistry Array (GO-BGC)

Mānoa Campus, Zoom Meeting, Please see description for Meeting ID and Passcode
4:00pm

LGBTQ+ Student Coffee Hour

Mānoa Campus, On Zoom
5:00pm

`Imi Ho`ola Post-Baccalaureate Program

Mānoa Campus, Online
7:00pm

Brandt Webinar, Polynesian Ancestral Knowledge

Mānoa Campus, Zoom