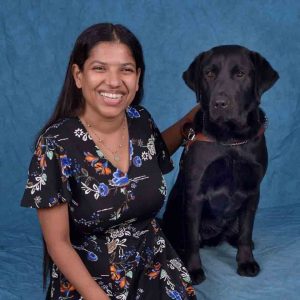 Dear CIS Community, on Monday (April 27) at 4:30pm, Sajja Koirala will conduct the public presentation related to her customized secondary exam on media accessibility.
Topic:
Sajja's customized exam involves conducting a literature review of audio description, contextualizing it in the larger media accessibility research literature, and conducting a campus-needs assessment of UH Manoa to determine where the university offers media accessibility in the form of audio description, and where it is lacking. Sajja will present her exam research and answer any questions.
Bio:
Sajja Koirala holds a Master's in social work, a certificate in women's studies, and a graduate certificate in disability studies. She is a first-year PhD student in Communication and Information Sciences. Her research interests include media accessibility and audio description. She has been working as a research assistant in the School of Communications since 2017. Sajja has presented her research work in national-level conferences in audio description. She has worked as a writer for Ka Mana'o, the student publication at Leeward Community College, and is a former radio talk show host.