Dr. Anna Stirr in conversation with Dr. Suresh Tamang about how the Nepal Government and various NGOs have been working through successes and failures to combat COVID-19 in Nepal.
This video is part of the UH Manoa Center for South Asian Studies' multilingual video series आईना | Mirror. The series' current theme is Coping With COVID.
Dr. Suresh Tamang is a graduate of UH Manoa's Social Work program, with a PhD in Social Welfare. He has been active in government-NGO cooperation in the public health sector for many years.
Sai Bhatawadekar (Director, Center for South Asian Studies) interviews Astad Deboo – a renowned and innovative dancer-choreographer from India who combines Kathak, Kathakali, and Contemporary Dance. He has worked with great artists worldwide, including Pina Bausch. He and three of his dancers – Shamsul, Govind, and Pradeep – talk about their new project – Boundaries – dedicated to migrant workers feeling cornered and yet breaking away with hope and determination. The project and interview also reveal their process of choreography during COVID isolation.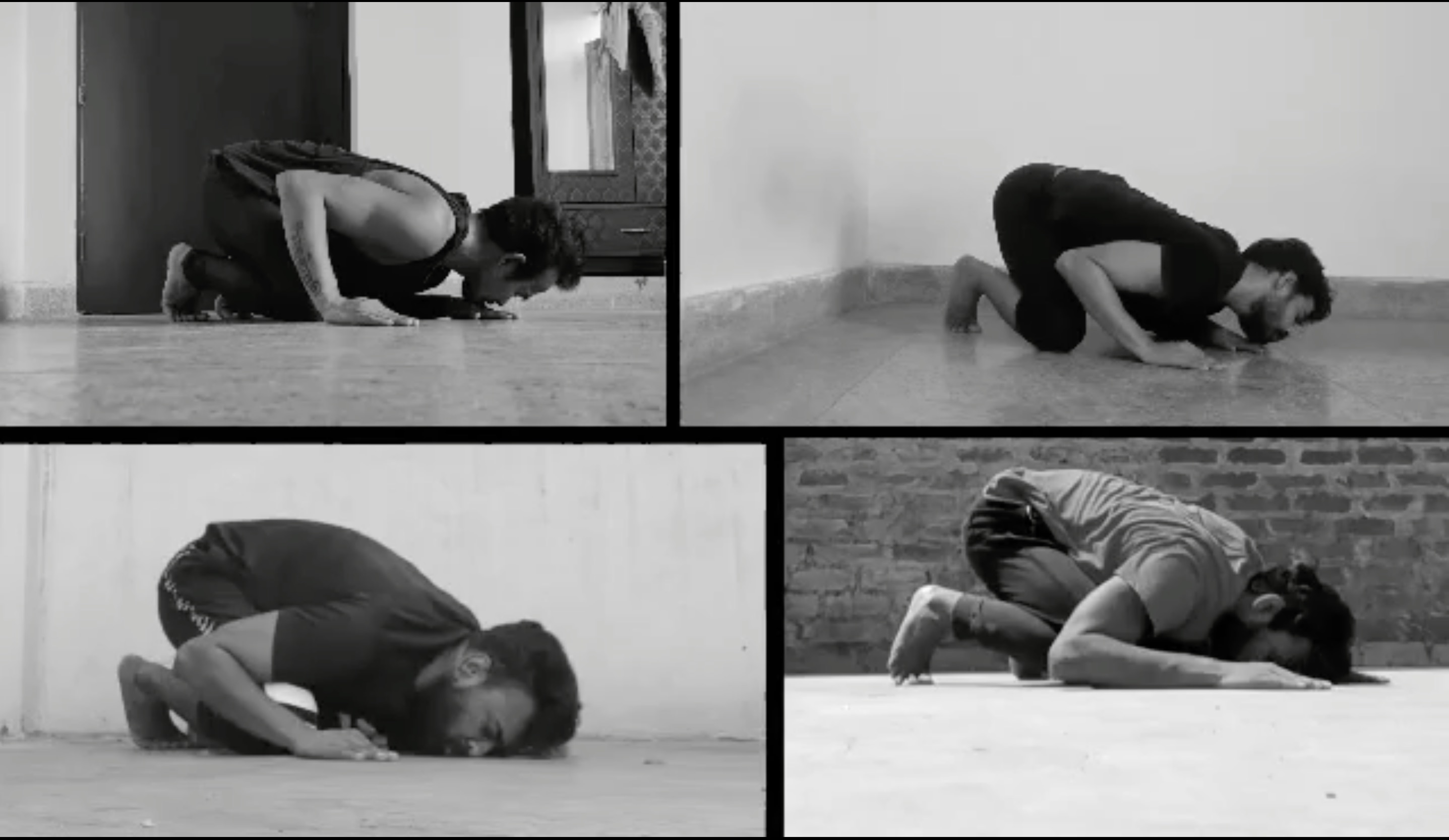 The interview and Sai's editing of it aim to be decolonial and non-elitist, letting voices be heard in their own language and bodies seen in their earnest expression. This video is part of the Center's initiative "आईना | Mirror : Reflecting South Asia in Hawaii, Asia-Pacific, and Beyond" that she started last year; the current theme is "Coping with COVID".
You can watch the interview here.
**
Creative Language Learning in Quarantine!
Sai Bhatawadekar's beginning Hindi-Urdu student, Zain Jabbar, a Mathematics major undergraduate student, delivers his poem of self-discovery. Sai always does creative projects in class, and the students' ideas never fail to touch her with their profound simplicity.
Special tip of the hat to Aditi Jagdale, whose German video project was mind-blowing! Also, Azeema Faizunnisa, who is happy to lose herself in word quests!
**
Our Director Sai Bhatawadekar interviews her Hindi student Chihiro Shuto, undergraduate Business major at University of Hawaii.
Chihiro shares her experiences and opinions of COVID-19 and how she has been coping with the changing times. This interview was the final project of Spring 2020 Hindi 102 class at University of Hawaii, where Sai Bhatawadekar teaches with her Creative Project-Process-and-Performance Based approach.
If you would like to contribute to Coping with COVID – video series, see the following message from our Director, Sai Bhatawadekar:
Dear all,
I hope you are well, healthy, and safe, and congratulations on surviving this very difficult semester. The Center for South Asian Studies is starting a multilingual video series to document how you are coping with COVID. We want to solicit short videos – about 5 mins – from South Asia faculty, students, and community speaking earnestly about what matters to you the most during these difficult times. You may also want to show your activities or share creative work and art pieces that express how you are dealing with the crisis. The topics can be as personal, political, and/or place-based as you like, for example but not limited to:
Coping with COVID in Hawaii and Asia-Pacific
Teaching with compassion
New perspectives and changes in your research; how your work has helped you or how you have rethought your theses and methods (e.g. pandemic and indigeneity/ migration/ performance arts/ philosophy/ technology/ etc.
Perspectives on leadership
Online existence/ existentialism / Onlinihilism! (ooh, I just coined that one)
Socio-political situation in South Asia
Work-family balance during lock-downs
Community building
Mental and physical health, safety, security
Role of the arts during pandemics
Environment
Race, gender, privilege
Memento Mori
What matters to you most in these difficult times
The video can be taken anywhere (at home or location you choose), with or without mask, on phone/computer; it can be you alone or with family or in a (zoom) interview with someone. We want to encourage you to speak in a South Asian language (your first, second, or language of your work) and briefly summarize what was said in English at the end or add subtitles.
The videos will be posted and highlighted on the Center's web and social media pages. They will increase your visibility in the research and art communities across the world and create opportunities to collaborate and cope together.
Please upload your videos here and send email to saib@hawaii.edu and csas@hawaii.edu to let us know that you have submitted your piece. Please submit by June 15th, 2020. We are accepting and posting your work on a rolling basis starting now.
Thank you! With best wishes for your health and safety,
Sai