SAI BHATAWADEKAR
Director, Center for South Asian Studies.
Ph.D., Ohio State University
Associate Professor in Indo-Pacific Languages and Literatures
Email: saib@hawaii.edu
Sai Bhatawadekar is an Associate Professor of Hindi-Urdu at the University of Hawaii and the Director of the Center for South Asian Studies. Her cross-cultural, interdisciplinary, and creative work spans comparative philosophy and religion, film studies, creative performance-based language pedagogy, theater, music, dance, and now positive peace studies. On the philosophy front she works and publishes on Hegel and Schopenhauer's interpretation of Hinduism, Buddhism, and Islam. Sai is one of the core group of scholars who have pioneered Asian-German Studies since 2006. She is also currently working on a special issue of the Journal of Dharma Studies with cross-disciplinary papers on Hindu, Buddhist, and Jain traditions on the topic "Religion and Ritual: The Poetics and Performance of the Ineffable." She had received the Templeton Foundation grant in 2014 for research on the same topic. In 2014 she also organized a conference – Asia and the Pacific in German Culture – here at University of Hawaii, which attracted many excellent international scholars. In film studies she has worked on film adaptations of literature in German cinema and also on Bollywood's global orientation. Her article on an Indian playwright – Vijay Tendulkar – is forthcoming in Wiley-Blackwell Companion to World Literature. She is on the board of the Honolulu Museum of Art's annual Bollywood Film Festival, which brings popular, art, and regional cinema to Hawaii audiences. In language pedagogy and program development, after teaching German for a few years, she single-handedly created a Hindi language program and curriculum at the Ohio State University and ran it very successfully giving rise to a flourishing South Asian initiative. At University of Hawaii she continues that work and innovates her Hindi-Urdu program with creative project- and performance-based learning, which includes poetry writing and recital, children's storybooks, music, theater, and documentary filmmaking. Most rewarding have been her theater and film projects, in which students co-write, direct, perform, and make short films of parodies of classic cinema. These projects have contributed to the National Foreign Language Resource Center's great work on Project Based Language Learning. For her teaching skills she has received many awards, including the Regents' Medal at UH and the recognition as Master Teacher by the Center for Teaching Excellence. She co-founded her Bollywood dance group – Aaja Nachle Hawaii – which (literally) sprung out of Hindi classes in 2012. The group has a joyous, energetic, vibrant, and educational presence in Honolulu; it has been a thriving community group with regular free classes, performances, and workshops for all ages and backgrounds. Aaja Nachle Hawaii has done two full concerts of classical, folk, and Bollywood dances at the Film Festival at the Honolulu Museum of Art, and it promises to be an annual tradition. Sai is now teaching a uniquely designed Bollywood dance course at UH that combines content and choreography, learning the history, richness, and globalization of Bollywood dance as well as learning to dance and perform itself. Sai is currently co-directing "A Midsummer Night's Bollywood Dream" – a Kennedy Theater Mainstage production in Honolulu, which opens February 1, 2019. These varied aspects of Sai's work essentially embody the cross-cultural creative movement of Indian philosophy, languages, and art and are being recognized within positive peace studies as a way to build not only diversity and cultural education but also self-esteem, genuine relationships, and happy communities. She has presented on this topic at the East-West Center, Ceeds of Peace, World History Association conferences and other venues. She organized an international conference in 2017 on Pedagogy and Community Building, which was a great success. She is also currently guest editing two volumes on Language and Peace with the International Society for Language Studies. The two volumes include papers from all across the world, from Japan to Nigeria to Bangladesh, and they address nuanced issues of language and conflict resolution/transformation, from political unrest to gender discrimination, from indigeneity to decolonial methodologies.
ASHOK DAS
Ph.D. in Urban Planning, the University of California at Los Angeles
Associate Professor in the Department of Urban and Regional Planning
Email: ashokdas@hawaii.edu
Before coming to DURP Ashok was an Assistant Professor in the Department of Urban Studies and Planning at the San Francisco State University. He also worked as an architect in India, and as an architecture/planning consultant in the US. Ashok's research revolves around issues of urban poverty in developing countries of South and Southeast Asia, in countries such as India, Indonesia, Thailand, and the Philippines. Community participation and empowerment, slum upgrading and low-income housing, decentralization and local governance, and the role of civil society in development among his key topics of interest. His doctoral work at UCLA explored the nature, measurement, and comparison of empowerment arising from participation by poor households in post-decentralization slum upgrading programs in India and Indonesia. Ashok's recent research has explored community-managed, integrated microfinance for urban poverty alleviation; local government-led, community-based efforts towards disaster preparedness and risk reduction; and how institutional idiosyncrasies and planning education influence each other and planning practice. He has also investigated the impacts of inclusionary zoning and other affordable housing policies on local/regional housing markets in the United States, especially in California and Hawaii. Globalization's impact on urban form and historic preservation in emerging economies are other research interests. He is also an avid sportsman, trekker, and cartoonist. In 2016, he received the Chancellor's Citation for Meritorious Teaching, one of UH Manoa's highest teaching awards
KAREN KADOHIRO
MA in Anthropology and MLISc, the University of Hawaii at Manoa
South Asia Studies Librarian
Email: kkadohir@hawaii.edu
PAUL LAVY
Ph.D., in South and Southeast Asian art history, University of California, Los Angeles
Associate Professor in the Department of Art and Art History
Email: paullavy@hawaii.edu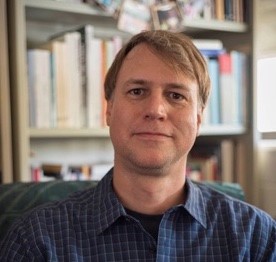 Prior to coming to UH Manoa, he taught ancient art history at Loyola Marymount University, Los Angeles, and Asian and Islamic art history at Pennsylvania State University, University Park. Dr. Lavy has conducted research in India and throughout Southeast Asia, particularly in Cambodia, Thailand, and Vietnam (where he lived for a couple of years). His ongoing research, which has been funded by the University of Hawaii Research Council, the Metropolitan Museum of Art, the Asian Cultural Council, and the National Security Education Program, investigates the links between art/architecture and political history in early historic Southeast Asia. His primary interests are the Hindu-Buddhist artistic traditions associated with the Mekong Delta and Preangkorian Khmer civilization and their relationships with the art of South Asia. He is currently researching and writing a book on early sculpture from Thailand, Laos, Cambodia, and Vietnam, entitled The Crowned Gods of Early Southeast Asia. His notable works include, Conch-on-Hip Images in Peninsular Thailand and Early Vaisnava Sculpture in Southeast Asia; in Before Siam: Essays in Art and Archaeology, (2014), ed. Nicolas Revire and Stephen A. Murphy; A Lopburi Buddha at the Honolulu Museum of Art, Orientations 43, 5 (June 2012): 53-59; As in Heaven, So on Earth: The Role of Vishnu, Harihara, and Shiva Images in the Politics of Preangkorian Southeast Asia, Journal of Southeast Asian Studies 34, 1 (2003): 21-39.
WIMAL DISSANAYAKE
Ph.D., Cambridge, U.K
Professor, Academy of Creative Media
Email: dissanayakewimal@yahoo.com
Wimal Dissanayake is one of the leading scholars of Asian cinema and Asian communication theory. He has also been awarded an honorary D.Litt. for his scholarly work. He has written a large number of books on cinema and cultural theory which have been published by Oxford, Cambridge, Duke, Minnesota, Indiana, Illinois University Presses and Routledge Publishers and Penguin. His notable works include: 'Ashes of Time'(2003), 'Sholay, A Cultural Reading'(1992), 'Self and Colonial Desire: Travel Writing of V.S. Naipal' (1993), 'Raj Kapoors Films: Harmony of Discourses' (1988). He is the Founding Editor of the East-West Film Journal. He was the Director of the Cultural Studies Program jointly sponsored by the University of Hawaii and the East-West Center. Dissanayake is also one of the leading poets in Sri Lanka who has published eight volumes of poetry in his mother tongue Sinhalese, and has won numerous awards for his poetry. In 2012 he was given the highest lifetime award granted by the Government of Sri Lanka. He is also the recipient of the Lifetime Award conferred by the Sri Lanka Foundation in Los Angeles. He also serves as an Editorial Advisor to a large number of prestigious international academic journals dealing with cinema, communication, and cultural theory, as well as the International Encyclopedia of Communication. He has been invited as the keynote speaker at conferences held in countries and territories such as Germany, Canada, United States, India, Sri Lanka, Taiwan, and Hong Kong.
ANNA STIRR
Ph.D. in Ethnomusicology, Columbia University
Associate Professor, Asian Studies Program
Email: stirr@hawaii.edu
Anna's research focuses on South Asia, particularly on Nepal and the Himalayan region. She is currently working on two projects that deal with love, intimacy, and politics in Nepal. The first looks at improvised dohori question-answer songs as culturally intimate, gendered expressions of ideas of nation and heritage, within a cycle of migration and media circulation that spans the globe. The second chronicles the history of Nepal's politically oppositional "progressive song" from the 1960s to the present, with a focus on ideas of love, development, and communist thought as interrelated ways of imagining a better future. Articles from these projects have appeared in various journals and edited volumes. Anna also maintains an active research interest in the relationship between music, religion, politics and public culture in South Asia and the Himalayas.
Along with teaching and researching about music, Anna is also active as a performer. After a bachelor's degree in western classical flute performance, she has studied Hindustani classical bansuri flute with Steve Gorn and Jeevan Ale, and has learned the folk style of bansuri performance through musical interaction with many Nepali performers during her fieldwork. As a singer, she has studied the Hindustani classical tradition with Prabhu Raj Dhakal in Nepal and Ustad Mehboob Nadeem in London, and she learned Nepali folk and dohori song as she learned the flute styles, in the informal oral tradition. Her formal instruction in Nepali folk music has been with Khadga Bahadur Budha Magar on the madal drum, and she believes that knowledge of percussion provides a firm foundation for a broader grasp of any musical style. She is working on compiling and translating the Nepali folk music teaching materials created by her teachers as well as the late musicologist Subi Shah.
Prior to joining the UH faculty she held postdoctoral positions in ethnomusicology and anthropology at Oxford University, and in Asian Studies at Leiden University. As a teacher, Anna is excited to introduce students to the diverse worlds of Asian performing arts, and to broader themes in Asian cultures and history, from various perspectives in the social sciences and humanities.