3029 Lowrey Avenue
The Kauʻiokahaloa Nui Apartments are located in the beautiful Mānoa Valley, within walking distance of Mānoa Marketplace shopping center.
Construction of the Kauʻiokahaloa Nui Apartments was completed in January 1995. The units are partly furnished with appliances, flooring, and drapery. Accessible units for persons with disabilities are available. On-site laundry facilities and an on-site resident manager are provided. Parking stalls are available for an additional cost.
The primary purpose of these units is to provide suitable interim housing for recently appointed UH faculty. Priority of these units is given to tenured and tenure-track faculty. Units may be rented for up to one (1) year, with possible extensions with written approval. Maximum stay in the complex shall be no more than three (3) years. For 3-bedroom units, preference may be given to families of three or more.
---
Unit Types
215
uncovered parking stalls
---
Eligibility
Full-time Board Appointees
Appointed to an Oʻahu campus
Workplace is on Oʻahu
May not own an interest in residential real estate on the island of Oʻahu
---
Priority
Newly recruited
Families of 3 or more for 3-bedroom units
Priority schedule as established in BOR Policy
---
Inclusions
Partly furnished
Water/sewer
Separate laundry room
Handicapped accessible units available
---
Exclusions
Electricity
Telephone
Cable
TV
Internet
Parking
---
Rental Term
Priority 1, 2, & 3:
1 year, may be renewed annually for up to a maximum of 3 years
Priority 4 & 5:
1 year, not renewable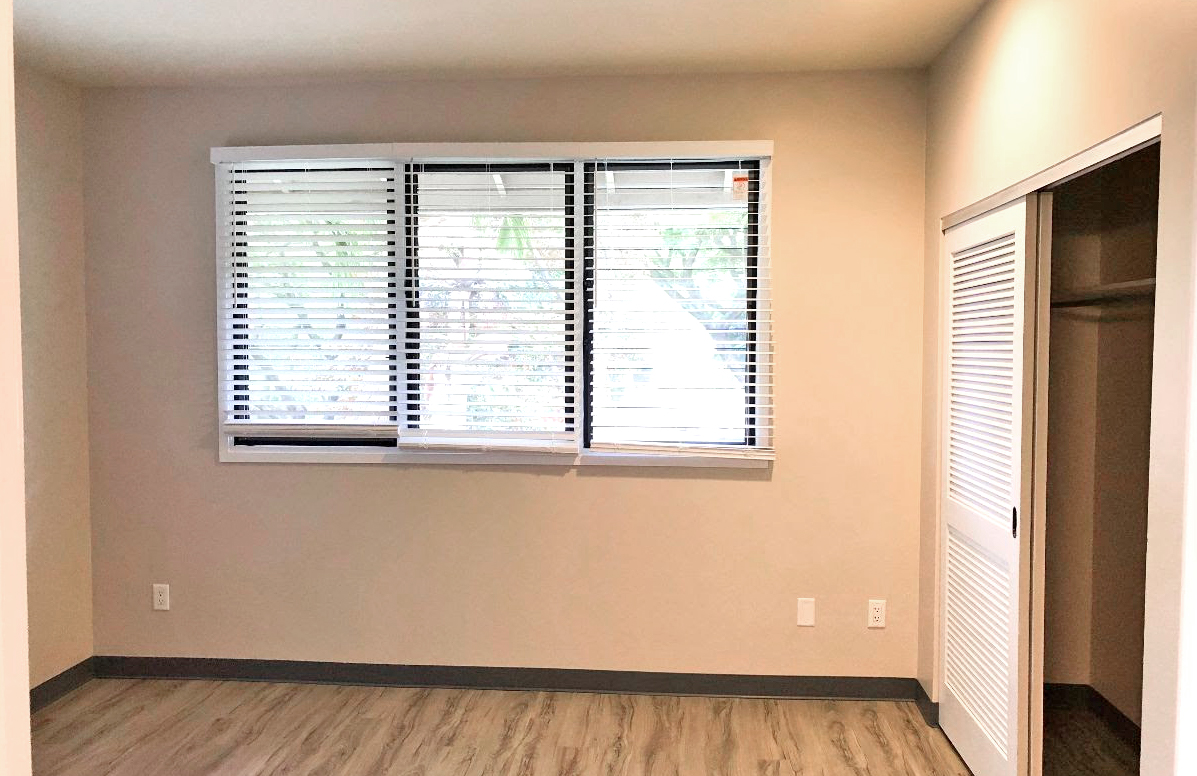 ---