The Hawaiʻi Papa O Ke Ao (January 2012) set goals and objectives to address the higher education needs of our indigenous people – Native Hawaiians – by creating a model indigenous serving institution. Characteristics of a model indigenous serving institution in Hawaiʻi is as follows:
Hawaiian enrollment at parity with Hawaiians in the

Hawaiʻi

state population.
Hawaiian students performing at parity with non-Hawaiians = success.
Number of tenured Hawaiian faculty increase by 25% each year.
Gauges its effectiveness in including Native Hawaiian values in its decision making and practices.
Hawaiians hold leadership roles in the UH administration.
The University of

Hawaiʻi

is the foremost authority on Native Hawaiian Scholarship.
The university is responsive to the needs of the Hawaiian community and, with community input, implements programs to address these needs.
The University fosters and promotes Hawaiian culture and language at all its campuses.
This report has 3 thematic goals with objectives listed under each goal. The three goals are:
Leadership Development
Community Engagement
Hawaiian Language and Cultural Parity
The objectives of this 2012 plan are purposefully broad to allow for campuses to use this plan as a framework to create individual plans that are respectful of each campus and the communities they serve. The report encouraged Chancellors of each campus to work with their Hawaiian councils and/or appointed work committees to develop a plan aligned with Hawaiʻi Papa o Ke Ao.
The objective of the current working committee is to both establish system-wide initiatives and support campus-specific efforts.
There are powerful motivations for University of Hawaiʻi to be supportive of its indigenous population: some of its campuses sit on ceded lands; negative Native Hawaiian social and economic statistics exist; and inequity of success amongst its native and non-native students are factors that demand attention. While there are many reasons to be concerned about Native Hawaiian college success, the working committee believes the most important reason to address this issue is because it is pono—the right thing to do.
For full report: HPOKA 2012
HPOKA Campus Reports/Plans:
UH Mānoa, 2016
UH Hilo, 2022
UH West O'ahu, 2022
Hawai'i CC, 2015
Honolulu CC, 2015
Kapi'olani CC, 2022
Kaua'i CC, 2012 (Under Review)
Leeward CC, 2015
Hawaiʻi

Papa O Ke Ao Resources

Resources to inform, grow, support and sustain strategic transformation across the University of Hawaiʻi.

Videos
Kaʻao: A Framework for Transformation. Using Hawaiʻi traditional myth culture as a framework to transform the student experience and the culture of academia.
Committee Members and Office
Maenette Benham
Chancellor
UH West O'ahu
Co-Chair
Lui Hokoana
Chancellor
UH Maui College
Co-Chair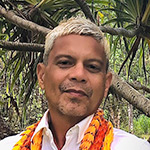 Taupōuri Tangarō
Professor, Hawaiʻi Life Styles
Hawaiʻi Community College and Director, Hawaiian Culture and Protocols Engagement
Hawaiʻi Community College & UH Hilo
Alapaki Luke
Associate Professor and Division Chair
Kūlana Hawaiʻi (Hawaiian Programs)
Honolulu Community College
Isaiah Kaʻauwai
Title IX Coordinator and EEO Officer
Kauaʻi Community College
Nawaʻa Napoleon
Dean of Arts & Sciences
Kapiʻolani Community College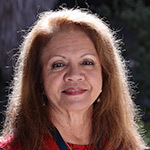 Momi Kamahele
Professor, Hawaiian Studies, Coordinator Native Hawaiian Student Services Kīpuka, Native Hawaiian Center at Puʻuloa
Leeward Community College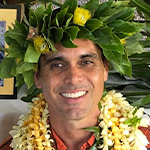 Kekoa Harman
Associate Professor, Hawaiian Studies & Hawaiian Language
Ka Haka ʻUla O Keʻelikolani College of Hawaiian Language
UH Hilo
Punihei Lipe
Program Officer, Native Hawaiian Affairs
Office of the Chancellor
UH Mānoa
Kuʻulei Miranda
Native Hawaiian Counselor
Windward Community College
Gail Makuakāne-Lundin
Director, Hawaiʻi Papa O Ke Ao, Office of the Vice President for Academic Policy and Planning
UH System