Welcome Message to International Students Spring 2021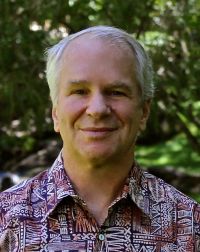 Dr. R. Anderson Sutton
Assistant Vice Chancellor for International and Exchange Programs
Aloha and Welcome, to all our international students joining us for Spring 2021! We are so pleased that you will be part of our community as we embark on what will surely be a semester of new experiences and challenges that none of us would have imagined 12 months ago. We have been devoting careful thought and effort to planning for the coming months and will be doing everything we can, in the face of this pandemic, to make your University of Hawaiʻi at Mānoa experience a safe and rewarding one academically, culturally, and socially. Some of you may be reading this message in your home country, others already here in Honolulu or elsewhere in the United States. Some of you may be considering whether to defer your start until August 2021, or to enroll for online classes this spring from your home country. To all of you, please know that UHM remains firmly committed to serving students from around the world. We continue our long tradition of valuing the role of international students in making our university a truly global one, where cultural exchange goes hand-in-hand with academic learning.
When I came here to study in the 1970s from the east coast (Pennsylvania), attracted by UHM's broad offerings in Asian Studies, I soon found that my "education" went past the classroom and the library to invaluable interactions and friendships with international students. We all have so much to learn from each other, now as much as ever. In the face of ongoing uncertainties around international travel and increasing international tensions, it is all the more urgent that we continue to engage internationally and it is this conviction that underlies the core mission of our Office of International and Exchange Programs.
We hope that things beyond our control will improve soon. Meanwhile, though, we will do all the things that we can to welcome you and make your UHM experience stimulating and transformative—and safe and fun! E komo mai.
ISS Welcome Events
The ISS Orientation consists of (1) Visa Clearance, (2) Welcome Week Activities, and (3)The Welcome Orientation. Visa Clearance is required for all new students. The Welcome and Welcome Week Activities are optional, but you are highly encouraged to participate and get the chance to meet other international students and the ISS staff before school starts.
Visa Clearance, required of all new international students, introduces you to the general rules of your visa status and verifies your immigration documents upon arrival in the U.S. All new incoming students must complete Visa Clearance. Most of Visa Clearance can be completed online (before you even arrive in Hawai'i).
If you do not complete Visa Clearance, your record will have a registration hold from ISS that takes effect on the first day of the semester. This hold prevents you from adding and dropping classes.
Go to the page on Visa Clearance and follow the steps to complete it.
Due to COVID-19, the Welcome Week activities have been moved to a virtual format.
During the week prior to the start of the semester, ISS provides workshops on specific topics that may be valuable to new students. These events are optional.
Available Workshop Slides
The in-person Welcome is currently not offered due to the ongoing COVID-19 conditions that limit large gatherings.
The Welcome Orientation ("The Welcome") is a full afternoon introducing you to International Student Services staff, student resources, cultural and safety issues, clubs and activities, and most of all, other students. The day ends with a reception of food and other refreshments. Here you may meet new students like yourself and make new friends from all over the world.
The Welcome Week Fall 2021 (August 16-19)
NOTE: Sessions and dates/times may be added, changed, or removed at any time. Not all sessions may be available. Check the Welcome Week Schedule for up-to-date information.
| ACTIVITY | DESCRIPTION |
| --- | --- |
| Coffee Social: Breakout Rooms | Want to meet other new international students? This Zoom session will give attending students an opportunity to introduce each other in small groups. |
| What is Visa Clearance? | This session will provide an overview of the visa clearance process, including what documents are required for submission. |
| Tips for Living in Hawai'i | Learn about where to shop, how to save money, local secrets, and many other things you should know to live in Hawai'i. |
| Quarantine Sources in the time of Covid-19 | This session will explore a variety of available quarantine resources on and around campus. |
| Driver's License and State ID | Do you need a driver's license or a state ID? This session will walk you through the application process and give you reasons why you may or may not need one. |
| Crime and Punishment | What happens to your visa status if you get arrested? This is an introduction to common legal problems that international students may encounter, and what to do when it happens. |
| Safety | This session introduces resources and tips to keep safe on and off campus. |
| F-1 Employment | Learn about common employment types related to F-1 students and how to strategize your academic path toward career goals. |
| J-1/J-2 Employment | Learn about common J-1 employment types and the processes and limits. |
| Taxes, Part I: Overview | Whether you are receiving income or not, international students still need to be aware of the U.S. tax system. Find out what you need to know and where to find the answers. It's helpful to attend the other Tax sessions as well. |
| Taxes, Part II: Residency | What's the difference between a resident and a nonresident? Understanding this will save you from mistakes related to how you are taxed on income. It's helpful to attend the other Tax sessions as well. |
| Taxes, Part III: Tax Treaties | Tax treaties are agreements between countries that resolve tax issues. Find out if your country has a tax treaty with the U.S., and if it benefits you while you are here. It's helpful to attend the other Tax sessions as well. |
| Taxes, Part IV: Tax ID Numbers (SSN and ITIN) | Why might an international student need a tax ID, and should they get a Social Security Number (SSN) or an Individual Taxpayer Identification Number (ITIN). Find out why having one can help you, and how to apply. It's helpful to attend the other Tax sessions as well. |
| Scholarships | Interested in scholarships? Find out more information about scholarship resources. |
Welcome Week Schedule
Updated: 8/04/2021

All sessions will be conducted via Zoom. Sign up for the sessions using this RSVP form. You will need your UH username and password. Zoom access information will be provided on the form.

NOTE: Sessions and dates/times may be added, changed, or removed at any time from now until the start of Welcome Week.

Monday (8/16)
Tuesday (8/17)
Wednesday (8/18)
Thursday (8/19)
Friday (8/20)
Coffee Social: Breakout Rooms
8:30 - 9:00 am
Coffee Social: Breakout Rooms
8:30 - 9:00 am
Coffee Social: Breakout Rooms
8:30 - 9:00 am
Coffee Social: Breakout Rooms
8:30 - 9:00 am
HOLIDAY: Statehood Day

ISS closed
What is Visa Clearance?
9:00 - 10:00 am
Taxes, Part I: Overview
9:00 - 10:00 am
Safety
9:00 - 10:00 am
Crime and Punishment
9:00 - 10:00 am
Tips for Living in Hawaii
10:00 - 11:00 am
J-1/J-2 Employment
10:00 - 11:00 am
Quarantine Sources in the time of Covid-19
10:00 - 11:00 am
Tips for Living in Hawaii
10:00 - 11:00 am
F-1 Employment
11:00 am - 12:00 pm
Taxes, Part II: Understanding Residency
11:00 am - 12:00 pm
Taxes, Part III: Tax Treaties
11:00 am - 12:00 pm
Taxes, Part IV: Tax ID Numbers
11:00 am - 12:00 pm
Driver's License and State ID
1:00 - 2:00 pm
Scholarships
1:00 - 2:00 pm