Welcome Message to International Students Spring 2021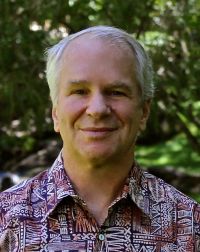 Dr. R. Anderson Sutton
Assistant Vice Chancellor for International and Exchange Programs
Aloha and Welcome, to all our international students joining us for Spring 2021! We are so pleased that you will be part of our community as we embark on what will surely be a semester of new experiences and challenges that none of us would have imagined 12 months ago. We have been devoting careful thought and effort to planning for the coming months and will be doing everything we can, in the face of this pandemic, to make your University of Hawaiʻi at Mānoa experience a safe and rewarding one academically, culturally, and socially. Some of you may be reading this message in your home country, others already here in Honolulu or elsewhere in the United States. Some of you may be considering whether to defer your start until August 2021, or to enroll for online classes this spring from your home country. To all of you, please know that UHM remains firmly committed to serving students from around the world. We continue our long tradition of valuing the role of international students in making our university a truly global one, where cultural exchange goes hand-in-hand with academic learning.
When I came here to study in the 1970s from the east coast (Pennsylvania), attracted by UHM's broad offerings in Asian Studies, I soon found that my "education" went past the classroom and the library to invaluable interactions and friendships with international students. We all have so much to learn from each other, now as much as ever. In the face of ongoing uncertainties around international travel and increasing international tensions, it is all the more urgent that we continue to engage internationally and it is this conviction that underlies the core mission of our Office of International and Exchange Programs.
We hope that things beyond our control will improve soon. Meanwhile, though, we will do all the things that we can to welcome you and make your UHM experience stimulating and transformative—and safe and fun! E komo mai.
Fall 2022 ISS Welcome Events
The ISS Orientation consists of (1) Visa Clearance, (2) Welcome Week Activities, and (3)The Welcome Orientation. Visa Clearance is required for all new students. The Welcome and Welcome Week Activities are optional, but you are highly encouraged to participate and get the chance to meet other international students and the ISS staff before school starts.
The Welcome Week Fall 2022 (August 15-18)