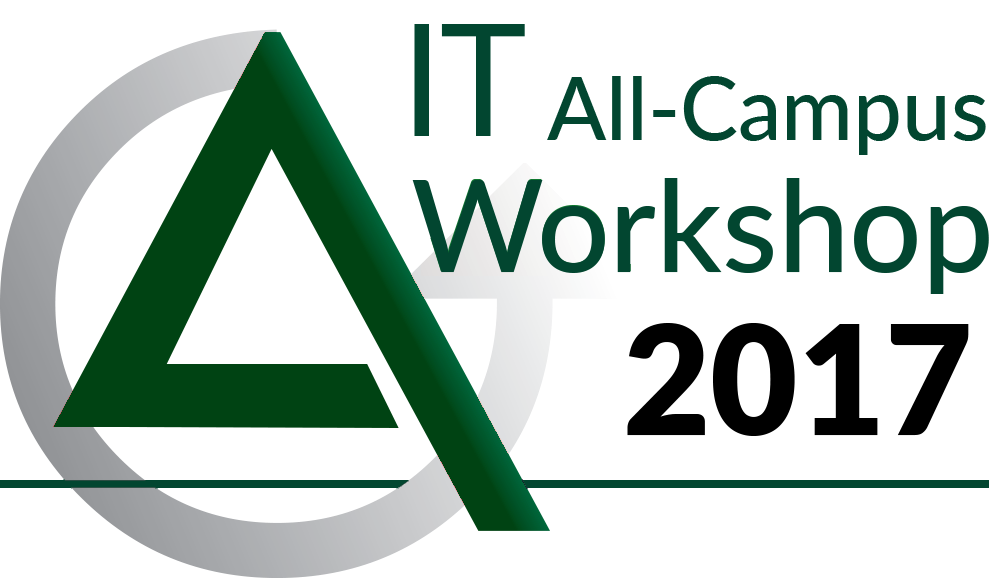 All-Campus Workshop
Save the Date: Friday, July 28, 2017
Where: Hawaiʻi Imin International Conference Center (Jefferson Hall) - East-West Center
1777 East-West Road, Honolulu, HI 96848
Information Technology Services hosts this IT All-Campus Workshop annually to share best practices, hear the latest about current and upcoming systemwide IT services, and discuss how to solve the challenges and take advantage of the new opportunities facing us daily.
Sign ups are now being taken for the IT All-Campus Workshop 2017. The venue is limited to approximately 200 attendees so early sign-ups are encouraged. Late registration/walk-ins will only be accepted on a space-available basis. The workshop is scheduled to run from 9:00am to 3:30pm. The tentative agenda includes a keynote from Ian Kitajima of Oceanit, lightning round talks and expanded breakout sessions covering topics such as security, accessibility and distance learning. Refreshments and lunch will be provided.
Please send email to allcampus.workshop@hawaii.edu if:
(1) You no longer wish to receive announcements about this and future workshops.
(2) Heard about this event from a colleague but did not get an email announcement.
(3) You just have general questions or comments about the IT All-Campus Workshop.
Registration is now closed.
Directions to The East-West Center
Visitor parking locations and fees
2017 Final Agenda Powerpoint Slides and Support Material 2017

---
2016 Agenda
Powerpoint Slides and Support Material 2016
2015 Agenda
Powerpoint Slides and Support Material 2015