There are two accessible computer stations in our general purpose computing labs (one in each lab) to accommodate those that may have accessibility needs. These computer stations have been equipped with special software and motorized adjustable height tables.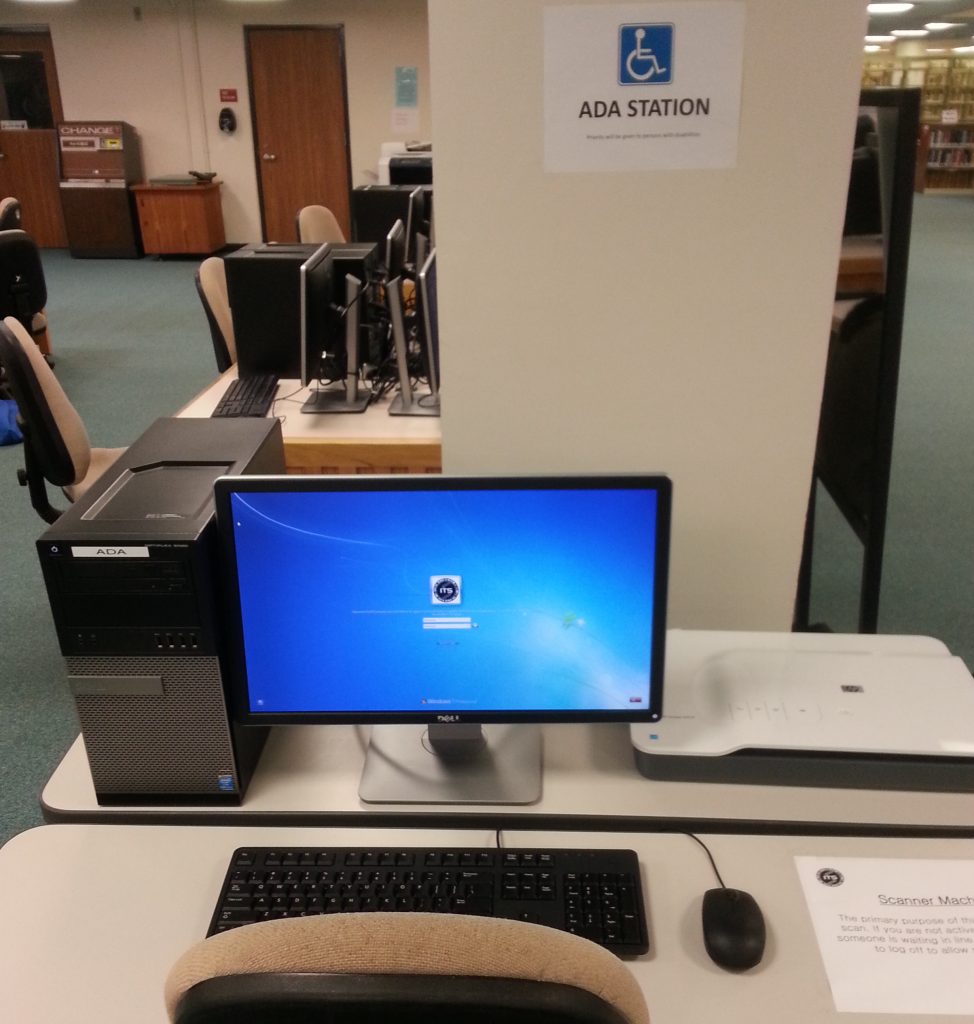 ADA Hardware
Intel i5 3.16 GHz CPUs
8GB RAM
500 GB Hard Drive
21.5″ Widescreen Flat Panel LED Displays
DVD/RW Drives
Motorized Adjustable Table (Hamilton only)
Standard Software
Microsoft Office 2016

Word, Excel, PowerPoint, etc.

Microsoft Edge
Mozilla Firefox
Google Chrome
Acrobat Reader
SSH Secure Shell Client
Filezilla FTP Client
McAfee VirusScan
VLC Player
Stellarium
Aleks
Java
Adobe Flash Player
GIMP Image Editor
Atom Text Editor
Accessible Software
JAWS 2018
A utility that combines text to speech and visual enhancements to create a better environment for the visually impaired.
ZoomText 11
A tool that enlarges icons and fonts on the display. Color schemes may also be altered to make the computing experience easier for the vision impaired.
Dragon Naturally Speaking 11
This software package offers a speech to text/command feature. A user may speak into a microphone to relay commands that tell the computer to process different instructions, including typing.
Kurzweil 3000 Web (Requires K3000 Username & Password)
This software is a comprehensive reading, writing and learning solution for individuals with learning disabilities such as dyslexia and attention deficit disorder. (Requires a K3000 Username & Password)
Ask Kokua for a K3000 Username & Password