The Liko Nā Pilina project is a hybrid restoration experiment located in Hilo, Hawai'i. We have had an amazing group of volunteers, students, visitors and interns! Mahalo to all!!! 🙂
FOLKS THAT HAVE WORKED ON THE PROJECT:
Alaka'i
Rebecca Ostertag
Role: I serve as one of the principal investigators of the project, which means I've been involved in all aspects of planning, executing, publicizing, and synthesizing the project. From the moment we wrote the first proposal on this project I was enthralled by the hybrid ecosystem concept.
Why Conservation: The first time I stepped into a tropical forest, I knew that was where I wanted to be and what I wanted to devote my life to learn what it had to teach all of us. I work in conservation and education because I want people to understand that we are nature. It's most important to me to mālama the ecosystems of Hawai'i because they are us–part of our natural, social, and cultural heritage.
Susan Cordell
Role: I've been involved in all aspects from idea-forming, planning, executing, publicizing, and synthesizing the project.
Why Conservation: While serving in the Philippines as a Peace Corps volunteer I witnessed extreme deforestation of old-growth tropical forests. Since then I have dedicated my professional (and personal) life to the conservation and restoration of forested ecosystems. We are privileged in the US that we often don't have to choose between our livelihood and conservation. It is important to me that when we think of conservation we also think of working lands and healthy people. I am so inspired to live and work in a place (Hawaii and the US Affiliated Pacific Islands) where humans and nature coexist.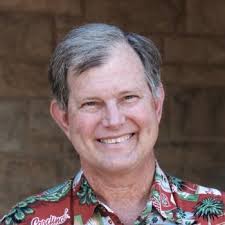 Peter Vitousek
Role: I was involved in the establishment and management of the initial phase of the project, and remain interested in C storage and resource availability in the plots.
Why Conservation: I grew up in Hawai'i, largely outdoors, and am dedicated to seeing the extraordinary ecosystems of Hawai'i and their cultural significance sustained and accessible to all.
Nicole DiManno
Role: I was engaged with the Liko Nā Pilina project as a Senior Research Field Technician from January 2013 – October 2019, working on all aspects of the project and diving into the hands-on field components as much as possible. In November 2019 I moved to Oregon and began working remotely on data management/analyses, manuscript writing, and general project oversight.
Why Conservation: The natural world has always intrigued me and I have always benefited greatly from the experiences of exploring different types of ecosystems. It is extremely important to me that as a community we support conservation; for the preservation of ecosystem health and all the benefits conservation actions will bring to future generations.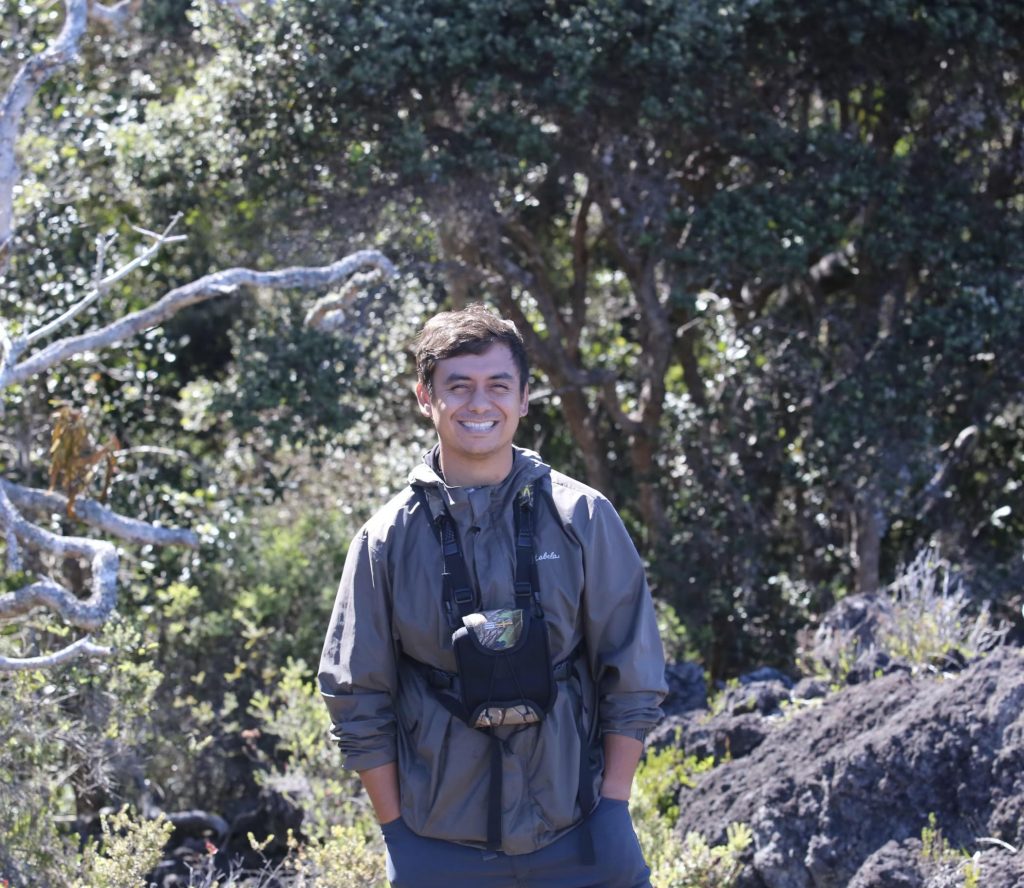 Konapiliahi Dancil
Role: I am engaged with the Liko Na Pilina project as the current research field technician and am involved in day-to-day operations of all aspects in the project. Operations of the project range from data collection and restoration work in the field to data analysis and data processing for the Liko Na Pilina project.
Why Conservation: I grew up in Maui, Hawaii with an immediate love for the outdoors. I was fortunate to attend Kamehameha Schools and throughout my journey I became dedicated to better understanding our natural resources and the state of Hawaii's naïve and endemic species. Ultimately, I am in this field to ensure that future generations here in Hawaii have access to the forests that made me fall in love with conservation.
Amanda Irish
Role: Senior Plant Ecological Research Technician. I worked on the project originally as an intern through the ORISE program and then transitioned to becoming a technician, and now work in agriculture.
Why Conservation: I've always loved being in a forest and working with plants. Those two interests have grown into a career that gives me the opportunity to learn about Hawaiian forests, ecosystems, and the invasive species threatening native and endemic species in Hawai'i.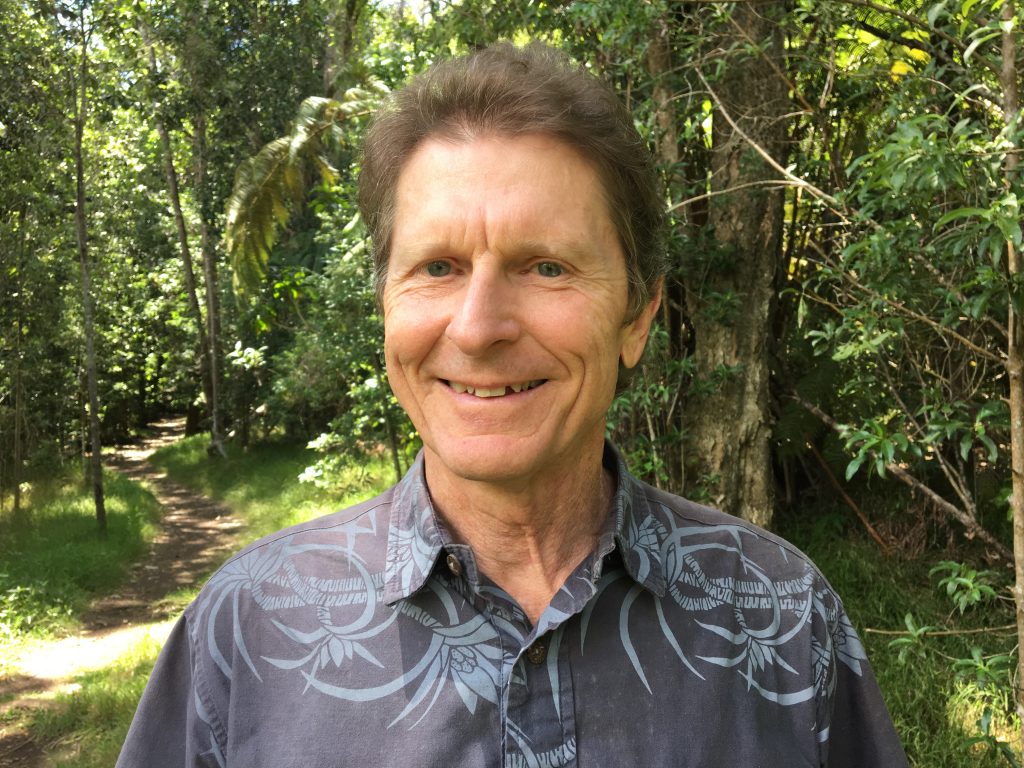 Paul Banko
Role: I've been involved in planning the project, which was inspired after attending a conference presentation by Becky. Her description of the basic restoration experiment prompted me to wonder how the interactions among arthropods might be affected by the different treatments. I also attempted to see whether we could observe differences in how birds were affected by the treatments, but the plots are just too small to observe any effects. My role presently is to assist with interpreting the results of the project from a food web perspective.
Why Conservation: I became involved in Hawai`i conservation partly because of a family tradition due to my dad's work with endangered Hawaiian birds. I spent many happy days helping him in the field, and together we developed the idea that threats to arthropod prey of birds were important factors in the historical extinction and decline of many forest bird species. That theme continues in my work today.
Amanda Uowolo
Role: My role with Pilina has varied over the years. At the beginning of the project, I collected the functional plant trait data on a wide range of plant species that were used to run the models to determine our experimental treatments in the project. I helped identify and clear the research plot areas, assist with project outplanting, mentored interns on the project, and have assisted with various field data collections and plot maintenance duties through time. My role has shifted most recently to be more of an administrative function to facilitate internships and logistics support.
Why Conservation: Why I am interested in research and conservation: I entered into this field of work due to my lifelong interest in plants. I care deeply about the habitats that support native plants and the many ecosystem services they provide, not just from a biological diversity perspective, but also from a human perspective. We need plants and forests to survive on this planet, and we need to figure out how they function so we can solve the many challenges they (and we) face to persist.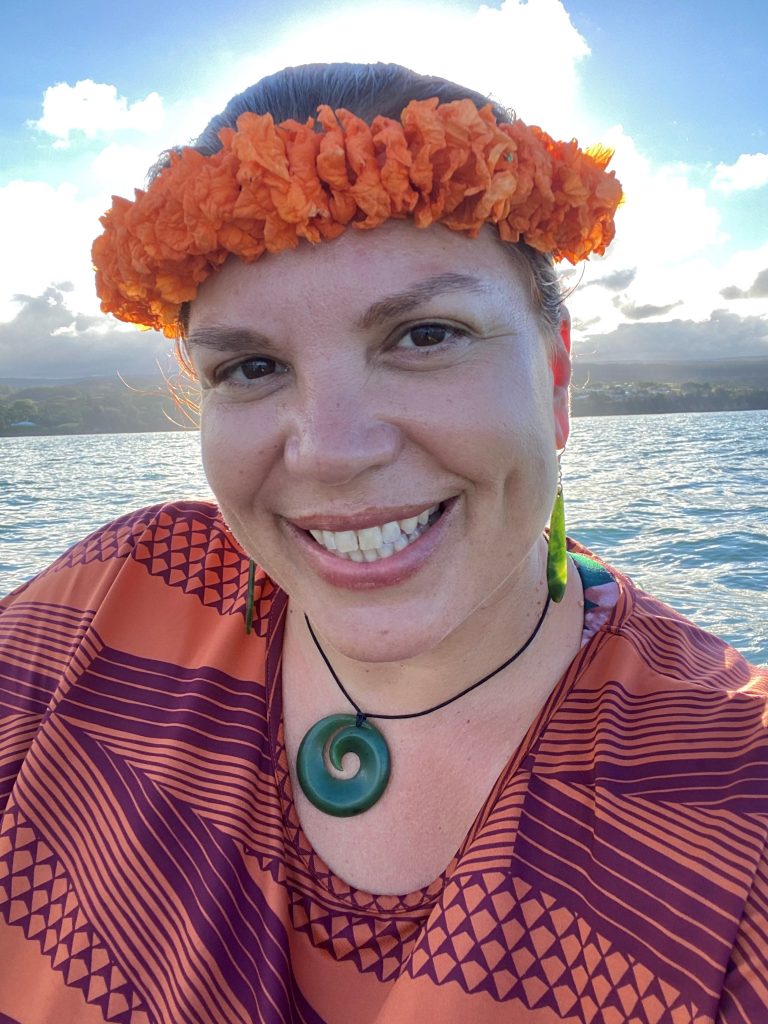 Esther Sebastián-González
Role: I came into the project when we started wondering about how the different treatments would be affecting higher trophic levels throughout multi-trophic interactions. For this, I was involved in the conceptualization, project writing and idea discussing. I will be leading a network analysis approach to understand how these multi-trophic interactions work.
Why Conservation: We belong to nature and we are nothing without it. Humans have been (and continue) ignoring this and destroying nature, so much more effort is needed to preserve what we have left, and to restore what was lost. I work on conservation because I want to help both in conservation and restoration and because I aim to leave a "greener" world to my son.
Bob Peck
Role: My primary role in the Liko Nā Pilina project is to oversee the entomological aspects of the study. I will be collaborating with others to analyze and synthesize the results of the research.
Why Conservation: The conservation of terrestrial and marine ecosystems has been a focus of my interest for many years. I have been around long enough to see the tragic loss of much habitat and many species, but also have observed the protection of vast lands and the recovery of extremely rare plants and animals. With increased awareness and a concerted effort, much more conservation can be accomplished. In Hawai'i, I believe that protecting and restoring our forests and reefs are the kuleana of residents and visitors alike.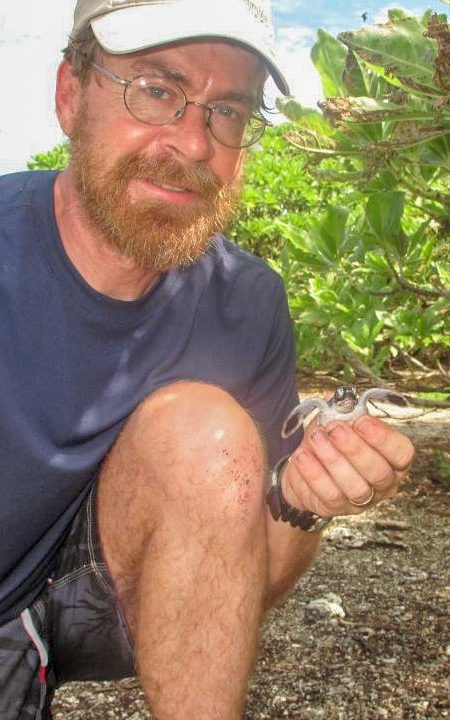 Trebor Hall
Role: I was an arthropod technician on the project involved in our leaf litter arthropod study and continue to contribute from afar. When I first joined the project, my focus was mainly the field collection of arthropods and the methodology of our arthropod study. As the study has progressed, my focus has shifted primarily to lab identification of our specimens, specializing in macro arthropods.
Why Conservation: As someone who has been captured from a young age by the wonder of nature, it is personally important to me that we conserve and protect our ecosystems both for us and for the well-being of our planet. I am also particularly interested in conservation as an entomologist because insects are often one of the first groups to be affected by the alteration or degradation of ecosystems.
Maya Munstermann
Role: I was a member of the Liko Nā Pilina team as a forest entomology technician employed through USGS and Hawaii Volcanoes National Park and am now in a Ph.D. program at Florida State University. The main objective of my position was a focus on microarthropod communities in native forest leaf litter. I mainly sorted and identified the microarthropods present in the soil samples collected from the native forest experimental plots.
Why Conservation: No creature in the history of Earth has shaped animal life as much as human beings. Anthropogenic pressures on ecosystems are expected to result in accelerating loss of biodiversity and concomitant changes in ecosystem structure. I hope to dedicate my career to learning more about the ecological and evolutionary response to global change and how to apply conservation management to species at elevated risk of extinction.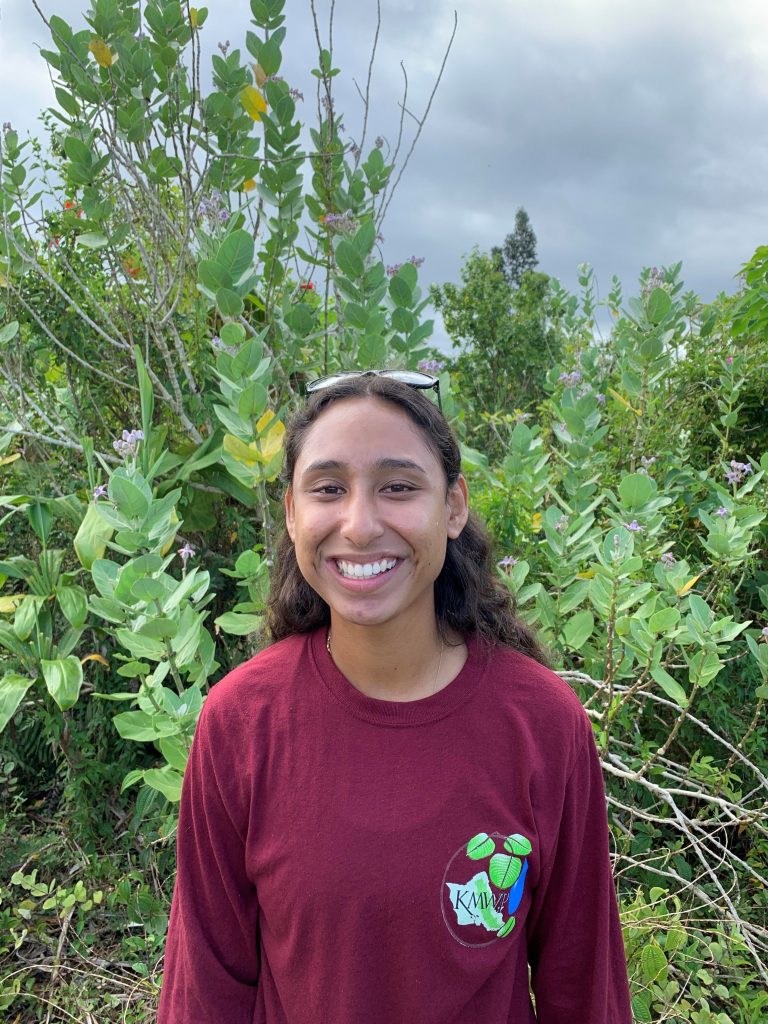 Casey Anuhea Robins
Role: My official role in the Liko Nā Pilina team is a Field Assistant, where I assist with the data collection of the project, and am also working on my M.S. degree. As a kanaka maoli, I also strive to provide a cultural perspective to the project in hopes of bridging the gap between western science and Hawaiian culture.
Why Conservation: I am interested in conservation because it's a part of my culture; it's a lifestyle and reflective of my identity as a kanaka maoli. My kupuna were intelligent in their interactions with the 'āina and understood the importance of proper natural resource management in sustaining the multitude. I hope to embody that same understanding by contributing to the improvement of conservation in Hawai'i.
Caitlin "Kili" Kawaiaea
Role: I began my journey with Liko Nā Pilina as a humble temporary field technician collecting leaf litter, phenology, and census data. From then, I was promoted to community outreach coordinator. I hope to bring attention to the work we are accomplishing at Pilina and educating the community about Pilina's innovative form of restoration.
Why Conservation: I chose conservation research because at a young age I felt a responsibility to my environment and as I evolved, I found great pleasure working in aina. As a Kanaka in STEM, I hope to make space for indigenous knowledge by integrating knowledge systems and communicating traditional ecological adaptations through an academic lens.
Hui
Kyra Robinson
Role: My main role on the Liko Nā Pilina team was rough sorting arthropods collected from the field for further identification. Additionally, I helped out in the field with weeding, surveying, the annual census, etc.
Why Conservation: I have been interested in conservation since I was young and have always been in love with the outdoors! Even though I grew up in the city, my family would take trips to hike and experience nature, as well as finding pockets of nature within the city. I have always felt pulled to protect the environments that I love so much. I hope to become a mycologist and use my knowledge of fungi to aid in conservation.
Kūpono Aguirre
Role: I participated in Liko Nā Pilina as a student assistant who carries out the field and lab work with my team members.
Why Conservation: I enjoy building connections between people and the rest of the world. My passion for conservation stems from the understanding that humans have a role in nature because we are a part of it.
Maybeleen Apwong
Role: Field Technician
Why Conservation: My interest in conservation started long before I even knew there was a field like that to study. I grew up with parents and family that was well surrounded by agroforestry, I understood there was a connection between people and place, especially since people back home still to this day use plants for traditional medicines. My interest grew more in college when I took a botany class and saw that we (humans) depend more on plants than I originally thought possible. Then when I came to the University of Hawaii at Hilo, I realized that there is a field of study where you can be surrounded by nature. I have been working to improve my understanding of conservation through understanding plant, place, and people interactions. It is like a cycle, the more I learn about plants, places and people the more I want to help with conservation projects and these projects will in turn help push me to study these relationships between plants, places, and people.
Theresa Kimnoy Bultedaob Aten
Role: I was a field assistant in the Liko Nā Pilina team. My responsibilities included, but are not limited to, data collection, website editing, checking and correcting data.
Why Conservation: Growing up in Chuuk and Palau's islands, I have always been aware of my natural surroundings. My need to work in conservation stems from seeing the land degradation from trash and land erosion from the sea-level rise on my home islands. When typhoon Maysak hit Chuuk in 2015, my messages and email were bombarded with photos of houses, businesses, ulu trees, and taro patches destroyed, leaving the people to rely on foreign aid while they rebuild their homes, gardens, and farms. My goal is to learn as much about nature conservation and management as to return home one day and share what I have learned with my fellow islanders.
Laʻakea Judd
Role: Lab and Field crew team member
Why Conservation: Interest in conservation: I am interested in conservation to learn about the science behind ecological ecosystems, and how you can restore ecosystems. I love making an impact and difference in my community, and being able to restore an ecosystem helps me to do just that. Hawaii has so much biologically diverse ecosystems and organisms, I believe we have a duty to malama and ho'ihi (respect) the land we live on. Science is a passion for me but restoring natural ecosystems and all of its Biological life is something I am passionate about. Hawaii will always hold a special place in my heart, and I am so thankful I get to help by making a positive and impactful difference in our aloha state.
Cara Carpenter
Role: My role on the Liko Nā Pilina team is that of field assistance. My objective is to help with the ongoing tasks of data collection for each set of plots. This includes but is not limited to surveying, identifying native, non-native, and invasive species at their varying life stages, weeding, and outplanting.
Why Conservation: I believe the type of relationship human society has with nature is of fundamental importance. We have an opportunity in conservation work, to define that relationship around values of equity and mutual respect between both people and our fellow species. I believe we have the responsibility to each other and our descendents, to utilize all tools and gumption available, to secure a healthy and habitable planet for everyone. The opportunity to hold both humans and other species in compassion is why I am excited to contribute to projects like Liko Nā Pilina.
Catie Roger Defosses
Role: I am a Kupu for this project! I am a natural resource specialist in training. I help out in the field, greenhouse, lab, or wherever else I may be needed!
Why Conservation: I always knew I wanted to work outside. After I took an environmental science class, I knew I wanted to go into the conservation field. I still don't know what area exactly I want to be in but I am leading towards working on reforestation. I also love conservation work especially in Hawai'i because it is more than just the land, it is the people and the culture too.
Anna Staudenmaier
Role: As an ORISE fellow through the Institute of Pacific Islands Forestry I supported the Liko Nā Pilina team by helping conduct monthly and annual data collections such as leaf litter, phenology, plot censuses, and seedling surveys. I also contributed to our rock star weeding efforts within the plots and outplanting efforts outside the plots to help continue to revitalize the forest at Keaukaha Military Reserve.
Why conservation: I have always been passionate about conservation, the connection of humans to our environment, and the roles we consciously and unconsciously play in that environment. These interests have taken me to many different parts of the world, where I've learned of so many perspectives on conservation and what that word means to different peoples and cultures. I hope to continue to channel what I have learned to contribute positively to conservation efforts wherever I go.
Sophia Montoya
Role: I am a forest field technician. Fieldwork consists of surveying weeds and plants, collecting materials like leaf litter, collecting data such as phenology, seedling, and greenhouse work of taking care of plants, starting saplings, and out planting. Lab work consists of data entry, processing field collections, and preparing them for analysis. I also help to lead groups of volunteers for the project.
Why conservation: Growing up, I was always outdoors with my family, and my dad would tell us about our ancestors from the Tortuga Pueblo and what they did with the land around them. That is what got me into plants and their significance to the people around them. Wanting to get into conservation started when I went back to New Mexico and saw what had happened to all the agricultural land and all the knowledge that was lost. One of the main goals I aim to achieve in conservation is to recover knowledge that has been forgotten and help keep what we have left.
Kawena Kawelu
Role: Most of my work was performed in the greenhouse, such as preparing seedlings, weeding trays, and ensuring the plants had adequate nutrition and water.
Why conservation: The environment is extremely important to me because we live on an island with limited resources, and I was taught to care for the land and ocean by my kupuna.
Other Team Members: We've had wonderful help from USGS volunteers who have been doing arthropod sorting and identification. We could not do the project without them! Thank you to Kaitlin Webb, Grant Witynski, Matthew Richards-Perhatch V, Ellie Kaiser, Nadya Kandel, John Jackson, and Alexia Olsen. We have also had wonderful UH Hilo and Hawaii Community College students working on the project including Ciarra-Lynn Parinas and Sophia Montoya. This project couldn't get done without everyone's contributions!
The Liko Nā Pilina project started with a grant to Rebecca Ostertag (University of Hawaiʻi at Hilo), Susan Cordell (USDA Forest Service at the Institute of Pacific Island Forestry) and Peter Vitousek (Stanford University) from the Strategic Environmental Research and Development Program (SERDP, Grant # RC-2117) and has continued from there. It is now funded by National Science Foundation DEB-1754844 for the arthropod component and the maintenance by the Hawaii Army National Guard.