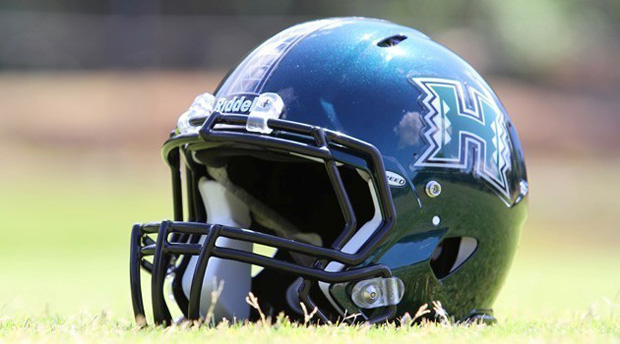 University of Hawaiʻi Head Football Coach Norm Chow has been relieved of his duties, effective immediately. Chris Naeole will serve as the interim head coach for the remainder of the 2015 season.
"I'd like to thank Coach Chow for his dedication to our football program for the past four years," Athletics Director David Matlin said. "Ultimately, we feel this decision is in the best interest of the university and Athletics Department and we need to move in a different direction. Coach Chow should be commended for helping our football program achieve all-time highs in APR scores and graduation rates."
Coach Naeole spoke for a few moments with local media about his new role in the program and looking ahead to the next four games, beginning at UNLV on Saturday, November 7.
"I'm looking to transition and help this university to the best it can be," Naeole said. "I have a new-found respect for the university coaching here for the past three years and I just want to leave it in a better place than I found it.
"I'm going to coach, I'm going to work hard. I expect the most out of the coaches that are here. The players, I'm going to ask and demand a lot from them in the next four weeks and let's see where the chips lie at the end," Naeole added.
Chow was 10-36 in his four seasons with the Rainbow Warriors, including a 2-7 record this year after Saturday's loss to Air Force. He took over the program in 2012.