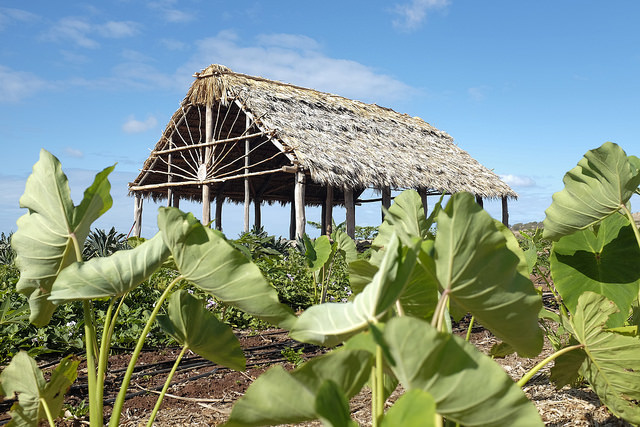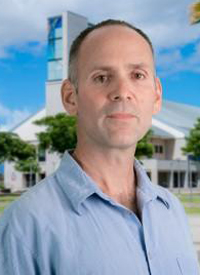 University of Hawaiʻi–West Oʻahu Assistant Professor Albie Miles and the sustainable community food systems program received an ʻĀina Ulu grant award from Kamehameha Schools for $169,861. ʻĀina Ulu brings together more than 20 different community organizations to manage agricultural and conservation lands and provide culture-based and place-based learning opportunities.
UH West Oʻahu's bachelor of applied science with a concentration in sustainable community food systems prepares students for jobs in the sustainable food and agriculture sector in Hawaiʻi and beyond. The degree is a multi-disciplinary, experiential and applied education program about key ecological and social issues in food and agricultural systems. It incorporates problem-based and hands-on learning to develop food system professionals capable of solving real-world problems and transitioning Hawaiʻi agriculture toward greater ecological sustainability and social equity.
The grant will help build upon prior program successes by supporting a range of teaching, applied research, professional development, promotional and community engagement activities.
More about the sustainable community food systems program
The sustainable community food systems concentration provides a world-class education to the historically underserved Native Hawaiian and Pacific Islander population of West Oʻahu. The curriculum emphasizes the principles and practices of ecologically based farming and applied research along with structural analyses of the obstacles and opportunities for greater social equity and natural resource sustainability in agriculture. The sustainable community food systems degree honors the host culture through the integrative study of traditional land use practices and modern empirical science.
The sustainable community food systems concentration will develop highly skilled, employable and civic-minded youth prepared to advance the rapidly expanding sustainable and organic food industry through developing new farm businesses, cutting-edge social enterprises, or preparing students for graduate-level training in disciplines such as education, Hawaiian Studies, natural resource and environmental management, political science or urban and regional planning.
—By Leila Wai Shimokawa
UH News Video
Garden of Wisdom: Growing sustainable food expertise in West Oʻahu, June 22, 2015