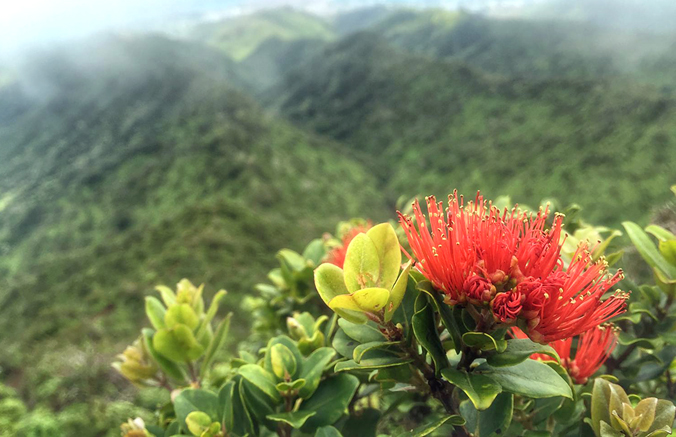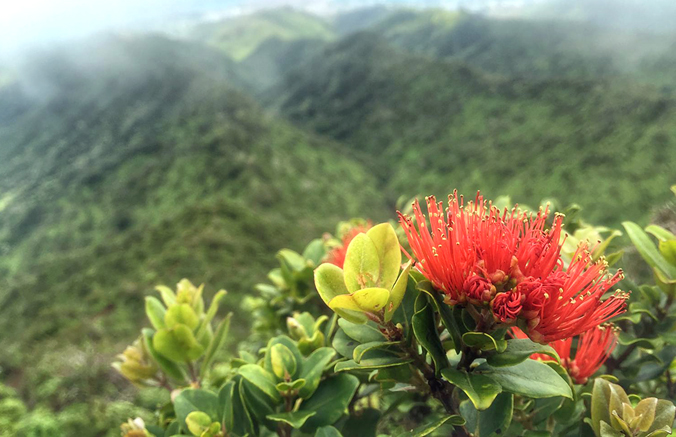 The University of Hawaiʻi at Mānoa's Lyon Arboretum will be leading efforts to expand capacity for collection and banking of ʻōhiʻa seeds across all islands in response to the Rapid ʻŌhiʻa Death (ROD) crisis. With funding from the Hawaiʻi Tourism Authority (HTA), Lyon Arboretum is spearheading the Rapid ʻŌhiʻa Death Seed Banking Initiative, a new project that builds on the momentum of #OhiaLove.
The ROD Seed Banking Initiative has two parts:
Community involvement in ʻōhiʻa seed conservation
In 2016, the Hawaiʻi Seed Bank Partnership developed seed collection protocols and a statewide collection strategy for ʻōhiʻa. With this structure in place, the partnership can expand its efforts and scale up seed collection—with the public's help.
The arboretum will be offering ʻōhiʻa seed conservation workshops on each island, free of charge and open to the local community. The worshops provide training on how to properly collect, handle and process ʻōhiʻa seeds, without doing harm to trees or forests, using methods that protect seed viability and ensure conservation value for future restoration.
HTA funding also supports emergency seed banking of these ʻōhiʻa seeds at facilities on multiple islands.
Rare plant conservation on Hawaiʻi Island
The core partner of Lyon's Hawaiian Rare Plant Program is the Plant Extinction Prevention Program (PEPP), which works with the rarest of the rare: species with less than 50 individual plants remaining in the wild. There are 40 PEPP species on Hawaiʻi Island, where severe habitat alteration by ROD could have devastating effects on rare plant populations.
It is important for PEPP to rapidly collect seeds from as many remaining rare plants as possible and secure them at Lyon's Seed Conservation Lab. Funds are supporting increased PEPP collections on Hawaiʻi Island and storage of those seeds at Lyon Arboretum.