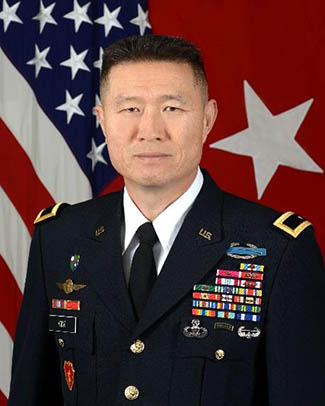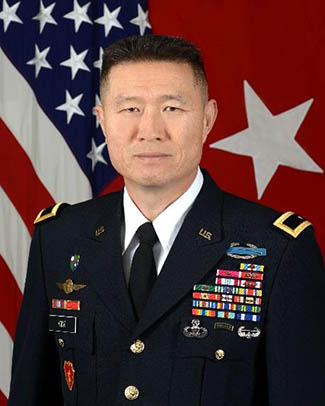 The Pentagon has sent University of Hawaiʻi at Mānoa alumnus Army Brig. Gen. Richard C. Kim to coordinate relief efforts in Puerto Rico after Hurricane Maria.
Kim, the deputy commanding general of U.S. Army North, will coordinate operations as the U.S. military re-opened two major airfields capable of handling massive cargo jets. The Pentagon has sent with him more aircraft, a hospital ship and a variety of specialized units to aid in Puerto Rico's recovery.
Kim has served in the army at multiple levels, including command of the 3rd Brigade, 25th Infantry Division, Schofield Barracks. His operational tours include multiple deployments to Iraq and Afghanistan as a commander and staff officer and he most recently served as the deputy director of the Program Analysis and Evaluation Office of the Deputy Chief of Staff in Washington, D.C.
Kim enlisted in the army after graduating from UH Mānoa, where he also participated in the ROTC program, with a bachelor's degree in economics.
Read about Kim at the U.S. Army North website.
Read more about the efforts to assist Puerto Rico at the Washington Post.