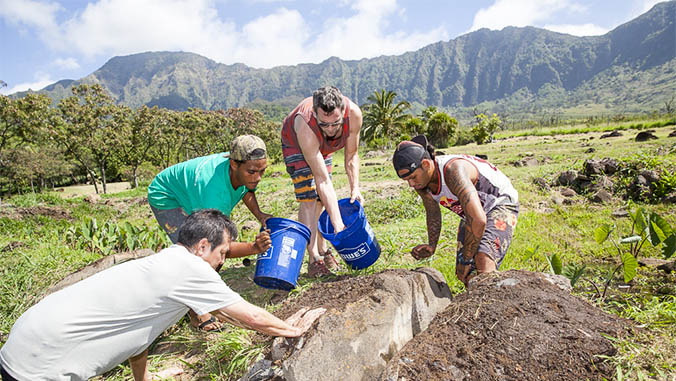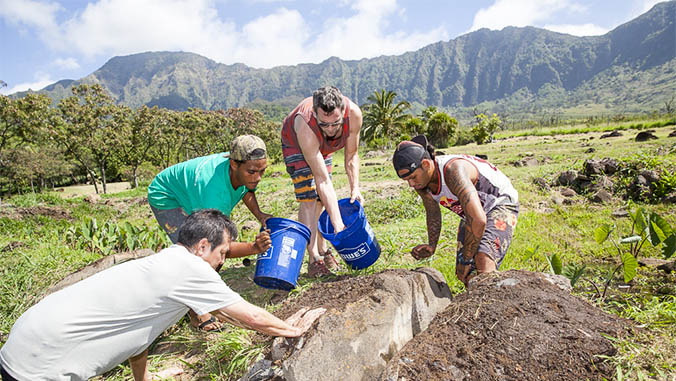 Up to $10,000 in prize money is up for grabs through the 2018 University of Hawaiʻi President's Green Initiative Awards. The prize will go to the top student-driven sustainability project to be implemented at UH campuses or in the community. Multiple $1,000 Green Student Leader Awards are also available to recognize and support students who take on leadership roles in sustainability related activities.
UH graduate and undergraduate students are eligible to apply, and partnerships with staff and faculty members are encouraged. Projects that align with the Many Minds, One University systemwide focused inquiry project exploring the grand challenges of water will receive priority consideration.
Any project proposals impacting campus operations must be approved by campus administrators and/or facilities and operations staff.
"This awards program showcases the creative and innovative ideas to advance sustainability that our students are developing in the course of their UH education" said UH President David Lassner. "It is important to recognize and celebrate good ideas, and I hope these awards can take us even further into implementation projects on our campuses."
Winning projects from 2017 include a campus composting project at the Student Organic Farm Training program at UH Mānoa and a student-led food waste reduction project at UH Hilo.
"Sustainability is about applying systems-thinking, creativity and innovation to solve the complex and interconnected challenges of our times," said Matthew Kamakani Lynch, UH System sustainability coordinator. "This year we invite faculty to consider submitting proposals for projects that integrate hands-on learning and student-driven projects into course curriculum."
The 2018 awards are presented with funding support from Johnson Controls, Inc. and the Castiglione A. Casauria Foundation. Applications close on December 30, 2017, and awards will be presented on February 8, 2018 at the 6th Annual Hawaiʻi Sustainability in Higher Education Summit on Hawaiʻi Island.
For more information, contact the Office of Sustainability at (808) 956-9452 or visit the UH President's Green Initiative Awards website.