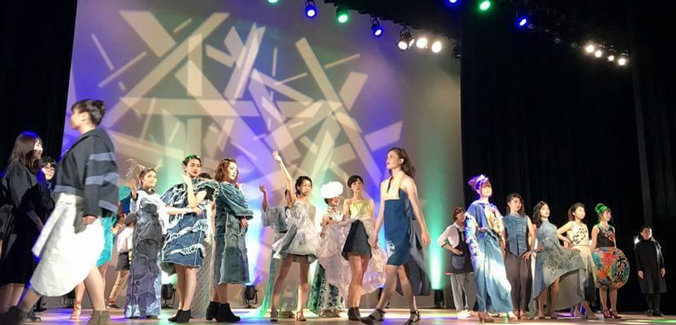 University of Hawaiʻi Maui College students gained world-class design experience through a workshop held in Japan in October. UH Maui College Fashion Technology Instructor Cheryl Maeda, Lecturer Dava Leynes and students Ria Razzauti and Anna Kahalekulu participated in the week-long Super Global Fashion Workshop hosted by the Yamaguchi Prefectural University (YPU) in Nagato City.
Participants also visited the Shozanpaku Denim Factory and attended a special dinner hosted by Akie Abe, wife of Japan Prime Minister Shinzo Abe.
"I had a wonderful, amazing, fun and memorable experience in Japan," said Razzauti. "Everyone at YPU, Yamaguchi City and the First Lady were so gracious, generous and accommodating."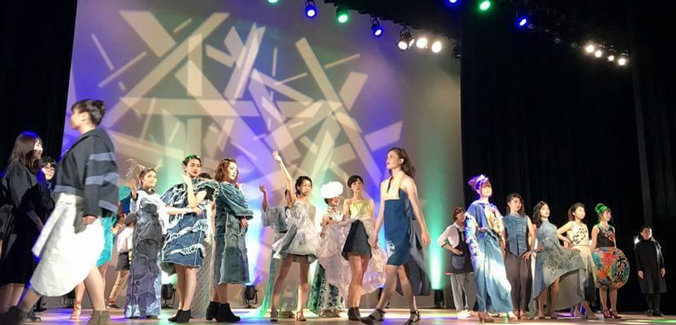 The workshop, held October 24–29, was the brainchild of Yamaguchi Prefectural University Professor Yumiko Mizutani, to create and inspire commercial, cultural and tourism exchange. The fashion workshop was the latest exchange program among the universities, which brought students from Maui, Finland and Japan to attend sessions on design principles, indigo dyeing and paper making.
"Participating in the Super Global Fashion Workshop in Japan was an honor and a tremendous opportunity for our fashion technology students and teachers to gain exposure and experience," said Maeda. "Japan is influential in the world of fashion and our students were fortunate to showcase their designs and work with students from Japan and Finland."
UH Maui College and YPU formalized an exchange agreement in early 2017, which led to a nursing faculty exchange and an intercultural exchange program with 12 YPU students who visited Maui last September, accompanied by Mizutani.
For more information on the UH Maui College Fashion Technology Program or the Super Global Fashion Workshop, email program coordinator Cheryl Maeda. For general information on international opportunities, contact the UH Maui College International Office via email or call Stephanie Ohigashi at (808) 984-3398.
—By Kit Furukawa