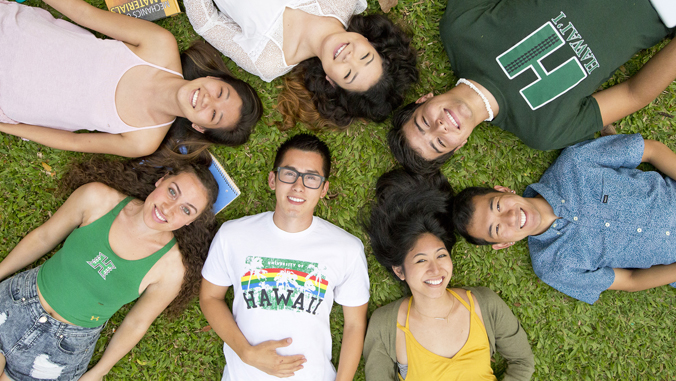 The University of Hawaiʻi at Mānoa has improved 39 spots on the 2019 QS World University Ranking (QSWUR) by London-based Quacquarelli Symonds, rising to 302 from 341 last year.
The QSWUR is the ranking most used and referenced by international students, according to the educational consulting services company, Hobsons, and it ranks the top 800 universities in the world.
The announcement of UH Mānoa's upward mobility on the QSWUR follows another positive showing in 2018. The Center for World University Rankings revealed in late May that UH Mānoa is number 306, up from 446 last year out of 18,000 universities they review.
The QSWUR, launched in 2004, is built on four pillars of measurements: research, teaching, internationalization and employability, which seeks the unique insight of what employers think of the universities producing the graduates that they hire.
The academic survey uses in excess of 75,000 responses in its analysis; the employer survey depends on more than 40,000 responses, which makes for a market leading sample size.
"We're proud of this additional objective assessment of our continuing improvement as indicated by these international rankings. And we're excited about the message it sends to our students and the entire community about UH Mānoa being one of the world's great universities," said Interim Chancellor David Lassner. "The QSWUR specifically seeks feedback from employers of our graduates, which is an important consideration for our students and their parents in today's complex and dynamic economy."
For other national and international rankings recognizing UH Mānoa, see the Mānoa Institutional Research Office website.