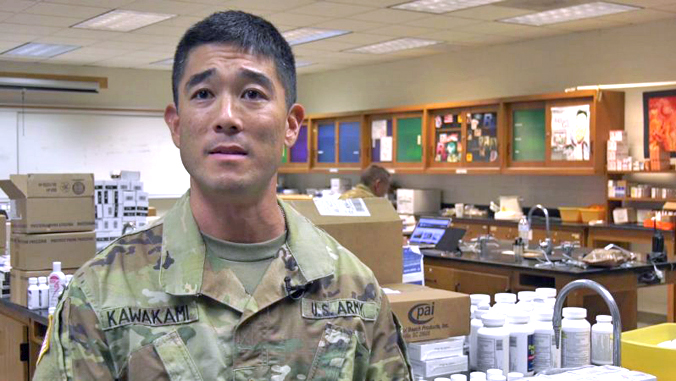 University of Hawaiʻi at Hilo Daniel K. Inouye College of Pharmacy faculty and students who also serve in the U.S. Army Reserve are participating in the Innovative Readiness Training program in Keaʻau called Tropical Care 2018. Designed to improve soldier readiness while serving communities, skilled soldiers are providing medical, dental and optometry care across the county.
"I did this mission back in 2016, and I just wanted to return," says Maj. Chad Kawakami, a UH Hilo assistant professor of pharmacy practice and a pharmacist in the U.S. Army Reserve. "It's such a great mission to be able to utilize my skills to help those who are less fortunate."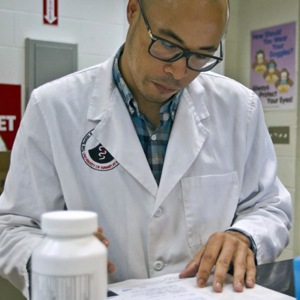 By integrating UH Hilo pharmacy students into the Tropic Care program, Kawakami increases the capacity of the pharmacy operation, gives students the opportunity for hands-on experience and creates a bridge between the civilian population and soldiers.
UH Hilo pharmacy student Aron Brown, who is participating in Tropic Care, says he is grateful Kawakami is willing to share his military experience via the mission.
"Dr. Kawakami has been very inviting and forthcoming and has helped open up career possibilities and cultivate new opportunities for students," says Brown.
—From a Department of Defense Media release