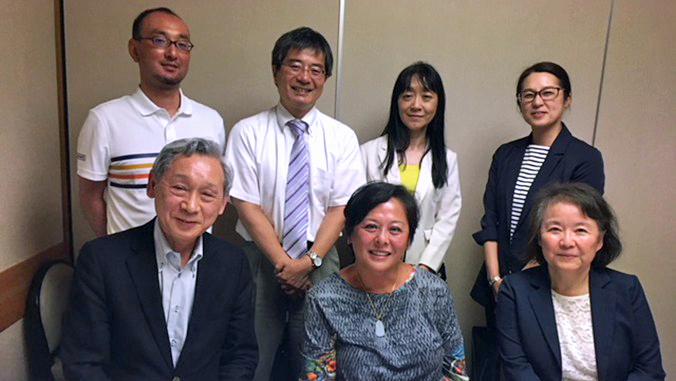 Students and faculty at the University of Hawaiʻi at Hilo Daniel K. Inouye College of Pharmacy (DKICP) will begin educational and research projects in Japan thanks to an agreement with Musashino University (MU).
The U.S. Japan Student Pharmacists and Pharmacists Exchange Program allows students and licensed pharmacists from either institution an opportunity to complete prescribed coursework or develop new programs in higher education.
DKICP Dean Carolyn Ma met with officials in July to discuss the memorandum of agreement so UH Hilo can be a part of MU's international student exchange program.
"In addition to providing a great international opportunity for our students to fulfill their experiential requirements, we envision them to be able to attend MU's annual international exchange program held every summer for two weeks," Ma said. "We would like to create a short course in Hilo for visiting professors and students as we have with a few other Japanese pharmacy schools."
While meeting with Toshiaki Katada, MU's dean of faculty of pharmaceutical science, and other pharmacy faculty, Ma discussed DKICP's doctor of pharmacy program and exchanging a DKICP faculty to teach clinical pharmacy for a week at MU.
"This exchange of international experiences sets the stage for a truly unique education that exposes our student pharmacists to other cultures and lifestyles that will carry them into their professional lives," Ma said.
Administrators are discussing the possibility of giving DKICP students the opportunity to help with the 2020 Olympics after they complete their two weeks of international exchange.
For more, read the UH Hilo news release.