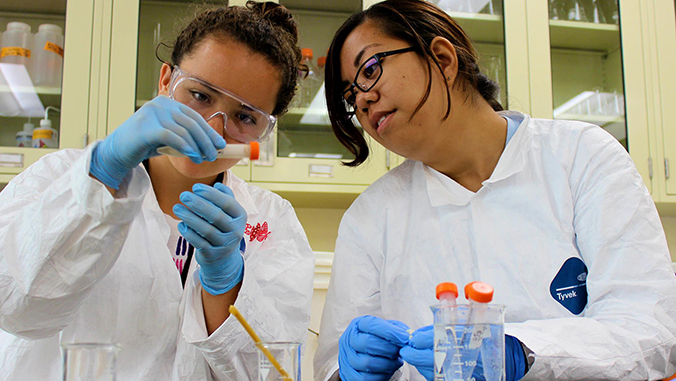 The University of Hawaiʻi Nā Pua Noʻeau Center for Gifted and Talented Native Hawaiian Children has enriched the educational opportunities for thousands of Hawaiian children and families across the state of Hawaiʻi since 1989. Many have gone on to attend and graduate from UH campuses and are making positive and significant contributions within their communities.
UH is pleased to announce the full institutionalization/integration of the Nā Pua Noʻeau mission and vision into campus programs at UH Hilo, UH Mānoa, UH Maui College, Kauaʻi Community College and UH West Oʻahu. These campuses will continue to support and expand that mission and vision to nurture the educational continuum by strengthening the cultural identity of Native Hawaiians while providing multifaceted opportunities for college degree completion and career pathways to prepare them as global leaders.
Programs offered by the Nā Pua Noʻeau-Oʻahu will be integrated into the Native Hawaiian Student Services unit within the Hawaiʻinuiakea School of Hawaiian Knowledge at UH Mānoa. The Nā Pua Noʻeau-Maui program will become part of the Office of the Chancellor at UH Maui College, working within the Office of Institutional Research. Nā Pua Noʻeau–Kauaʻi will become part of the Student Advising Office in the division of Student Affairs at Kauaʻi Community College. The Nā Pua Noʻeau-Hilo team will be integrated into the Kīpuka Native Hawaiian Student Center and Ka Haka ʻUla O Keʻelikolani/College of Hawaiian Language at UH Hilo. UH West Oʻahu will be receiving a vacant Na Pua Noʻeau position, which will be assigned to provide similar programs in West Oʻahu.