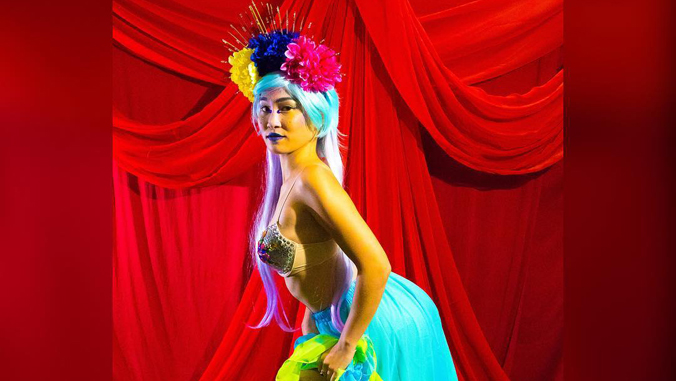 The Leeward Theatre presents its 44th season featuring a burlesque show, a play with an eclectic range of Longs customers, a Tony Award winning musical and much more. All events will be held in the alternative space while the Leeward Theatre is under renovation.
Freak Show
August 30, 31 at 7:30 p.m.
September 1, 6, 7, 8 at 7:30 p.m.
From funky fetish to fabulously grotesque, people find their home at Club Freak where an eclectic group of performers leads the audience on an intimate exploration of fantasies.
Folks You Meet in Longs
November 2, 3, 9, 10, 15, 16, 17 at 7:30 p.m.
November 4, 11 at 4 p.m.
Lee Cataluna conjures up an eclectic range of folks one might meet at Longs Drugs, including a wacky neighbor, a nutty co-worker, raucous classmates, the old ladies in Chinatown and the uncles sitting in a garage. This delightful play offers a unique blend of island culture at the beloved gathering place for local folks.
Leeward Coast Guitars' Fall Concert
November 18 at 4 p.m.
Enjoy an afternoon of guitar ensembles, duets and solos. The Leeward Coast Guitars—directed by Peter Frary—stage works by Mozart, Machado, Handel, Dowland and others.
Fall Choral Concert
November 18 at 7 p.m.
The Leeward Community College choir is excited to share diverse and exciting music selections under the direction of Sharon Myung.
For tickets and more information see the Leeward Theatre website.