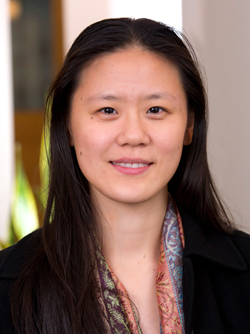 An interdisciplinary research team from the University of Hawaiʻi at Mānoa has been awarded a $215,000 National Science Foundation grant to study the emergence of organizational forms of data governance in the big data era.
The research investigates one of big data's greatest challenges—how to harness massive amounts of information in the healthcare sector for social good while balancing competing claims on the data and concerns regarding risks for individual privacy and security.
"This project will address unmet needs and opportunities for more effective governance of protected health information data that will advance the research and education infrastructure related to health management, data science and information policy," said UH Mānoa researcher and College of Social Sciences Associate Professor Jenifer Sunrise Winter. Her expertise is in information policy and big data governance, and she has advanced knowledge about privacy and big data.
Winter, together with fellow researchers Elizabeth Davidson of the Shidler College of Business and Victoria Fan of the Office of Public Health Studies, will examine how organizational forms develop around health data resources to address these challenges and opportunities, including what institutional and sociotechnical factors enable or inhibit new forms of governance, and how varied forms address the interests and values of societal and organizational stakeholders.
Davidson is an expert researcher on health information technology design, and Fan's work in health economics and health systems has contributed to identifying the health financing transition, landscaping the health workforce in China and India.
This inquiry will be addressed through a series of embedded case studies of an emerging health data governance form, the All–Payer Claims Databases in the U.S. healthcare sector.
The findings from this project span communications, public health and information technology management, and will develop new knowledge with application for policy settings. It will also position health system leaders and technology innovators to fine-tune health data analysis with the intent of improving the healthcare system for the benefit of public welfare.