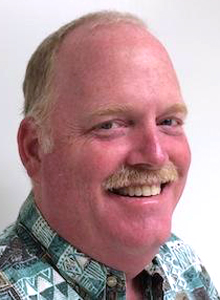 U.S. Bureau of Labor Statistics data show that computer science and related industries are projected to grow faster than any other over the next 10 years, and U.S. universities are not currently able to meet the projected demand. To combat this problem, a multidisciplinary team at the University of Hawaiʻi at Mānoa received a $300,000 grant from the National Science Foundation to evaluate a new approach to improving engagement, diversity and retention in undergraduate computer science education.
Fewer than 40 percent of students who enter college with the intention of majoring in a STEM (science, technology engineering and mathematics) field, such as computer science, actually complete the degree. In addition, the percentages of women and underrepresented minorities in computer science has been decreasing.
The UH research team, will evaluate a conceptual framework called Degree Experience Plans and its implementation in an open source system called RadGrad.
Collaboratively designed by students, faculty and staff over the past three years, RadGrad provides an alternative perspective on the computer science and computer engineering degree experiences. In RadGrad, successful involvement in extracurricular computer science and engineering activities are valued just as much as coursework. RadGrad avoids the use of GPA as the "metric for success," using instead a more holistic, three–part measure called ICE or innovation, competency and experience.
Our ultimate goal is to produce innovations that improve retention and diversity in STEM disciplines across the UH System and beyond.
—Philip Johnson
Students earn ICE points for activities inside or outside the classroom, and the system provides incentives to earn points in all three areas. RadGrad aligns with and builds upon current research on individual learning plans and communities of practice, both of which have shown promise for improving retention and diversity in educational programs.
The research team is headed by Professor Philip Johnson in the Department of Information and Computer Sciences (ICS), and includes Carleton Moore, an assistant professor in ICS in the College of Natural Sciences, as well as Seungoh Paek and Peter Leong, both associate professors in the Department of Learning Design and Technology in the College of Education.
"We've been designing and piloting RadGrad for several years, and we are excited that this grant will enable us to fully evaluate our approach and the technology," said Johnson. "Our ultimate goal is to produce innovations that improve retention and diversity in STEM disciplines across the UH System and beyond."