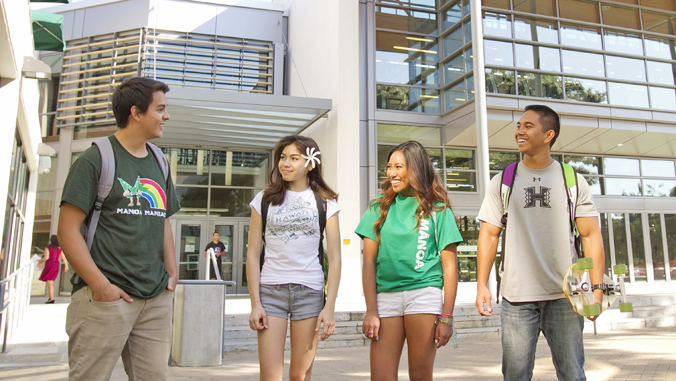 The University of Hawaiʻi at Mānoa is launching the first annual Mānoa Campus Experience Survey. The brief online survey sent to students, faculty and staff on campus will be an opportunity for all members of the Mānoa community to share their perspectives on their experience. The survey opens Tuesday, September 18 and runs until October 5, 2018.
"Now is an excellent time to reflect on what it means to live, learn and work at UH Mānoa," said UH Mānoa Interim Chancellor David Lassner in an email to students, faculty and staff. "In the spirit of and with a commitment to continuous improvement, we are working to develop a more thorough picture of what the Mānoa experience is like for our students, faculty and staff so we can make it better."
By responding to the open-ended questions, members of the Mānoa community can share their thoughts about the best aspects of the campus experience, as well as offering suggestions for areas that can be improved. The university will use the responses to guide future plans to improve the campus experience for everyone at UH Mānoa. Community participation is essential, and students, faculty and staff are encouraged to make their voices heard.
The survey is being coordinated by the UH Mānoa Chancellor's Office and the Mānoa Institutional Research Office. Please visit the survey page for more information.