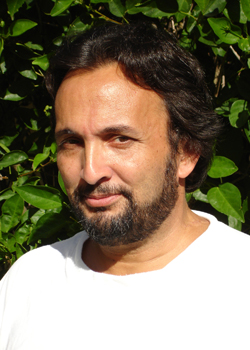 The University of Hawaiʻi is delighted to announce that the Paul H.I. Coleman Scholarship fund is now more than halfway to the goal of raising a $100,000 endowment to support local high school graduates who choose to study astronomy at UH.
Initiated in July with a generous $35,000 founding gift from Newton and Roberta Chu, the fund has almost doubled with new gifts from Hilo businessman Barry Taniguchi and UH President David Lassner.
Coleman was the first Native Hawaiian to earn a PhD in astronomy. When he returned home to Hawaiʻi he became a model for many Native Hawaiian and local students, inspiring them as he generously shared his passion to seek answers to some of humankind's fundamental question through the study of the heavens.
"Astronomers lead the quest for knowledge about our universe, the stars and the possibility of life on other planets," noted Lassner. "Hawaiʻi is the best place on earth to study astronomy, and we simply must provide many more opportunities for local students to undertake this noble inquiry."
"Paul worked tirelessly to bring together the Native Hawaiian and astronomy communities," added Taniguchi. "President Lassner and I are extremely grateful to Roberta and Newton for leading the way in honoring Paul with a scholarship in his name that will make a difference in our futures."
The Chus, Lassner and Taniguchi urge others to help reach the goal of $100,000. To make a donation to the Paul H.I. Coleman Scholarship fund, visit the UH Foundation, or contact Carla Kuo, (808) 932-7696.