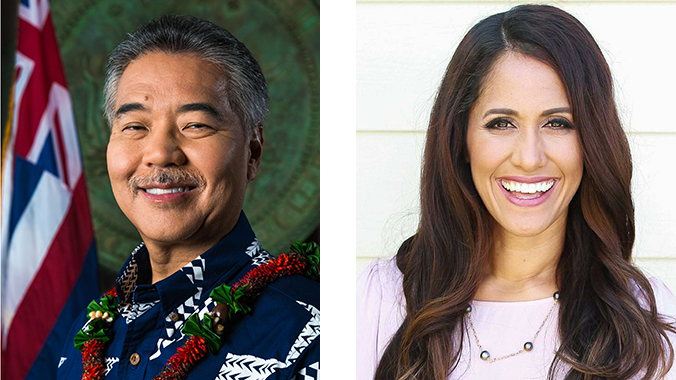 Ka Leo, the University of Hawaiʻi at Mānoa student news organization, will be hosting two talk-story sessions with gubernatorial candidates Representative Andria Tupola and Govenor David Ige in early October.
The session with Republican Tupola will be on Thursday, October 4 from 2 to 3 p.m., and the session with Democratic Ige will be on Monday, October 8 from 3 to 4 p.m.
With the general election over a month away, this is the first student-hosted gubernatorial event at the university in 2018.
"It's important to include students and members of the university in this election process. I hope UH members will use this as an opportunity to voice their questions and concerns," said Nicole Tam, Ka Leo editor in chief.
Anyone from UH Mānoa, including faculty and staff, may submit questions online or via email editor@kaleo.org.