A global shift toward healthy and more plant-based diets, halving food loss and waste and improving farming practices and technologies are required to feed 10 billion people sustainably by 2050, a new study finds.
The study, published in the journal, Nature, is the first to quantify how food production and consumption affect the planetary boundaries that describe a safe operating space for humanity, beyond which Earth's vital systems could become unstable.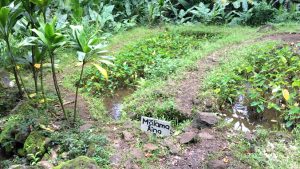 "The study suggests that among other changes, we need to eat more plants and less meat," said Kimberly Carlson, an assistant professor in the University of Hawaiʻi at Mānoa's College of Tropical Agriculture and Human Resources and co-author of the study. "Such 'flexitarian' diets are key for mitigating climate change and staying within planetary boundaries."
A move to more plant-based diets globally could reduce greenhouse gas emissions of the food system by more than half, and reduce other environmental impacts, such as fertilizer application and the use of cropland and freshwater, by a tenth to a quarter, according to the study.
"Without concerted action, we found that the environmental impacts of the food system could increase by 50 to 90 percent by 2050 as a result of population growth and the rise of diets high in fats, sugars and meat," said lead researcher Marco Springmann of the Oxford Martin Programme on the Future of Food and the Nuffield Department of Population Health at the University of Oxford.
Adopting these options reduces the risk of crossing global environmental limits. These include thresholds of global climate change, extent of global agricultural land, use of freshwater resources, and pollution due to fertilizer application, according to the researchers.
"No single solution is enough to avoid crossing planetary boundaries. But when the solutions are implemented together, our research indicates that it may be possible to feed the growing population sustainably," said Springmann.