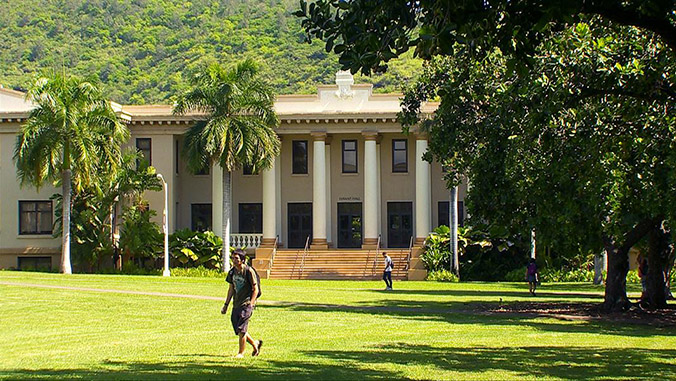 The University of Hawaiʻi at Mānoa is continuing efforts to operate in a sustainable manner.
With classes not in session during the holiday season, UH Mānoa will "power down" participating buildings as part of the Mānoa Green Days program.
Power down specifics:
Buildings participating in Mānoa Green Days will power down to minimize the use of air conditioning systems.
Building safety systems, elevators, lighting systems and building power will continue to be operational.
External building lighting will continue to operate normally.
Buildings will shut down or reduced central air-conditioning will be monitored.
Mānoa Green Days schedule:
Thanksgiving break: November 21 (Wednesday after 6 p.m.) through November 25, 2018 (Sunday)
Voluntary power down: November 23, 2018 (Friday)
Winter break: December 24, 2018 (Monday after 6 p.m.) through January 1, 2019 (Tuesday)
Voluntary power down: December 26–31, 2018
Find updated details about the Mānoa Green Days program.