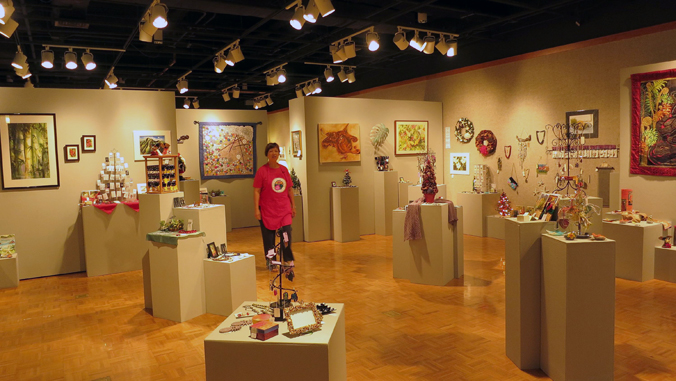 Gallery ʻIolani at Windward Community College will host a Christmas fantasy arts and craft sale featuring items made by students and community members.
The arts and crafts include prints, paintings, photographs, fiber art, wearable art, handmade jewelry, wall hangings, greeting cards, Christmas decorations and more.
"Come visit us for the exciting annual Christmas event in Gallery ʻIolani," said Toni Martin, gallery director. "The handmade items are exquisite and the prices are very affordable."
Gallery ʻIolani craft fair dates:
Friday, December 7, 10 a.m.–4 p.m.
Saturday, December 8, 10 a.m.–4 p.m.
Sunday, December 9, 10 a.m.–3 p.m.
The arts and craft sale is a benefit to support programs and events at Gallery ʻIolani.
For more information, contact Toni Martin at (808) 236-9155.
—By Bonnie Beatson