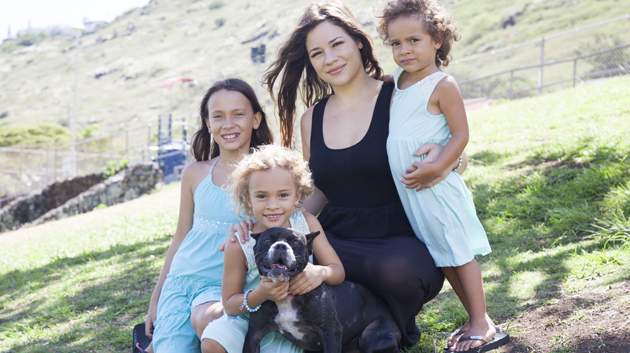 A groundbreaking exhibit of photographs taken by people who have experienced homelessness, incorporating their impressions of the highly successful Housing First program, is now on display in the University of Hawaiʻi at Mānoa Hamilton Library Bridge Gallery through December 11.
Housing First is an approach that provides people who were experiencing homelessness with rapid housing placement, followed by support services, as needed. A 2016 UH Mānoa study found the program maintained a 97 percent retention rate in its first year.
The photovoice exhibit, "Lived Experiences: Out of Homelessness Into Housing," was first staged at Honolulu Hale in 2016. Researchers from the UH Mānoa Department of Psychology captured visual testimonials, thoughts, emotions and life experiences of 20 Housing First participants.
Participants were given their own cameras and asked to record their everyday lives while in the program, then identified topics reflective of their collaborative experience of recently moving into housing within the first year of the program.
Researchers continued to meet throughout 2017 to co-author an article that reported findings from the Photovoice study. The article was published in the American Journal for Community Psychology in January 2018.
In December 2017, the group received a Society for Community Research and Action Community mini grant to conduct a follow-up photovoice study. The study took place between August and November of 2018.
From December 12, 2018, through January 11, 2019, the photos from the follow-up photovoice study will be on display in the Hamilton Library Bridge Gallery.
—By Kelli Trifonovitch