2018 was an amazing year for the University of Hawaiʻi at Manoa in research, academics, community involvement and collaboration. Here are five top UH News stories about UH Mānoa.
UH researchers predict distribution of rat lungworm, now and into future
Using molecular techniques to screen almost 1,300 snails and slugs representing 37 species from almost 200 sites across the Hawaiian Islands, the UH Mānoa team determined rat lungworm was present in numerous species of snails and slugs on five of the six largest islands (it may be present on all islands but just not detected). Photo credit: R. Rollins.
World's first ethnomathematics program offered at UH
Ethnomathematics is real-world problem-solving that is relevant, contextualized and sustainable through the integration of indigenous wisdom and 21st century learning. The UH Mānoa ethnomathematics program will develop teachers as leaders to discover multiple approaches to teaching and learning mathematics through project-based and place-based experiences that connect classrooms and communities.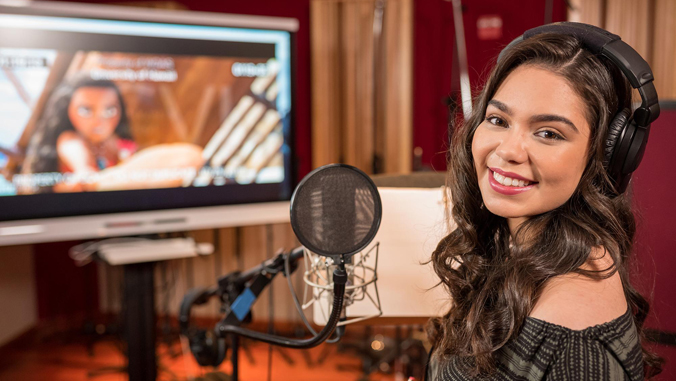 UH collaborates on Hawaiian language version of Disney's Moana
The Moana movie project, a collaboration of five programs at UH Mānoa, UH West Oʻahu and Honolulu CC, was spearheaded by the Academy for Creative Media System and was recorded at the sound studio of Honolulu CC's Music and Entertainment Learning Experience program.
Full-sized albizia house a model of innovation and sustainability at UH
The prototype was constructed as a proof-of-concept of a single-family low-income shelter made from albizia, reconceptualizing the invasive species as a useful building material. It utilizes a design-build process that integrates state-of-the-art wood engineering technology and digital fabrication to pilot a Hawaiʻi-based system of sustainable wood structures.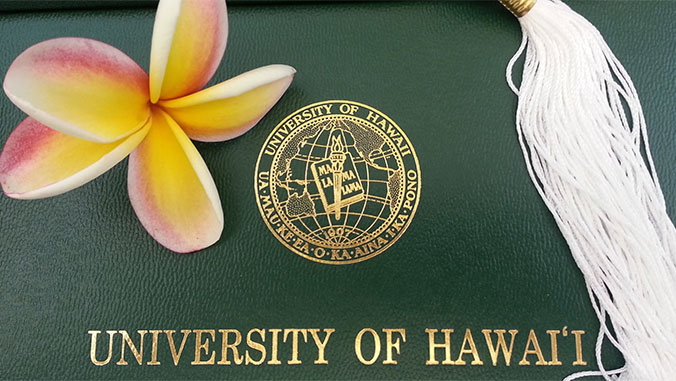 UH campuses to issue diplomas in Hawaiian and English
In recognition of the state's two official languages, UH's 10 campuses will begin issuing their graduates two diplomas—one in English and one in Hawaiian—during the 2017–18 academic year.