The 10 campuses of the University of Hawaiʻi shared many important and insightful stories through UH News in 2018. From sustainable solutions to culinary competition, early college excellence to vital support during the Kīlauea eruption, here are some of this year's top stories on UH News. Looking forward to a great 2019!
New law expands Hawaiʻi Promise scholarships for UH Community College students
More students will get financial need-based aid because of legislation signed in June 2018. The new law adds $700,000 for "last-dollar" scholarships at seven UH Community Colleges statewide for the upcoming school year.
UH Hilo playing vital role in response to historic eruption
UH Hilo professors, scientists and students are provided valuable expertise and resources on multiple fronts, helping government officials assess the hazards to the public and its personnel, and decide where and how to respond.
Record number of Hawaiʻi high school students earn college degrees from UH
Sixteen public high school students from across the state earned college degrees from University of Hawaiʻi campuses in spring 2018, before their high school graduations, through the Early College program. Photo: UH Maui College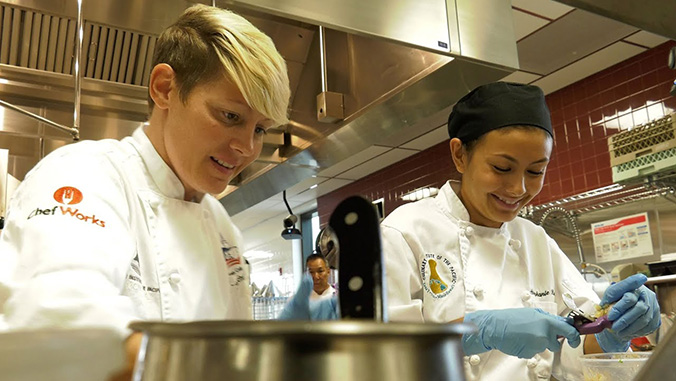 UH student chefs battle in statewide culinary competition
The UH teams from Kapiʻolani CC, Kauaʻi CC, Hawaiʻi CC Hilo and Hawaiʻi CC–Pālamanui created a dish using Kauaʻi shrimp that pairs perfectly with a Stella Artois beer.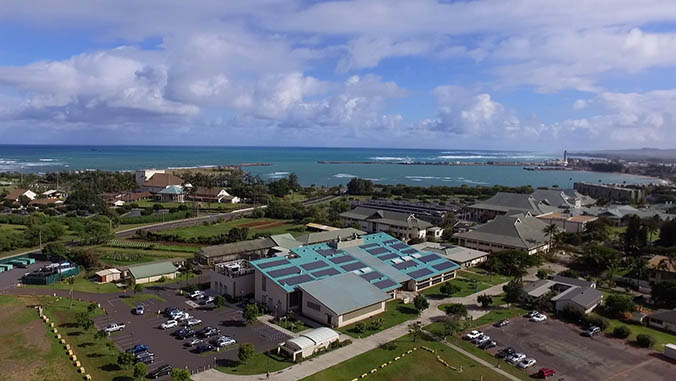 UH Maui College aims to be first net-zero UH campus
UH Maui College will soon be among the first in the nation to generate 100 percent of its energy from on-site solar photovoltaic systems coupled with battery storage.
First dual-credit Kapiʻolani graduate delivers commencement address in American Sign Language
While still in high school, Maximillian Soares Miehlstein took both high school and college classes, enabling him to graduate from high school and college at the same time. Photo: Clifford Kimura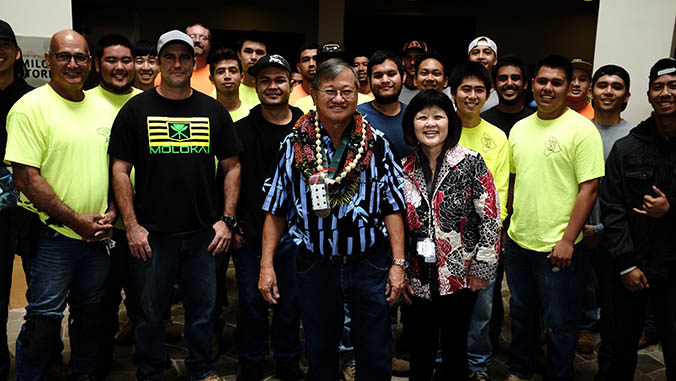 Longtime Big Island construction mentor recognized for distinguished service
Hawaiʻi CC Professor Gene Harada was recognized with the UH Willard Wilson Award for Distinguished Service. Harada is the longtime coordinator of the highly popular Model Home Project.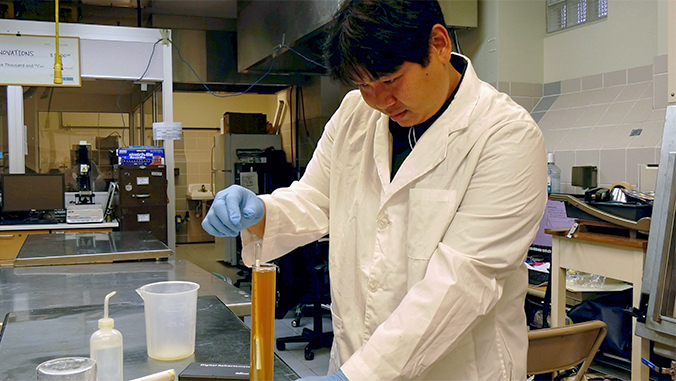 Better beer and bread: endless culinary possibilities for state's first culinology student
Alan Martin enhances his culinary skills with science in the UH culinology program, two years of institutional food service management at Kapiʻolani CC, followed by two years of food science and human nutrition–culinology from UH Mānoa.
UH West Oʻahu No. 1 in nation for campus growth
Enrollment jumped 239 percent between 2006, when the campus had 866 students, and 2016, when there were 2,939 students.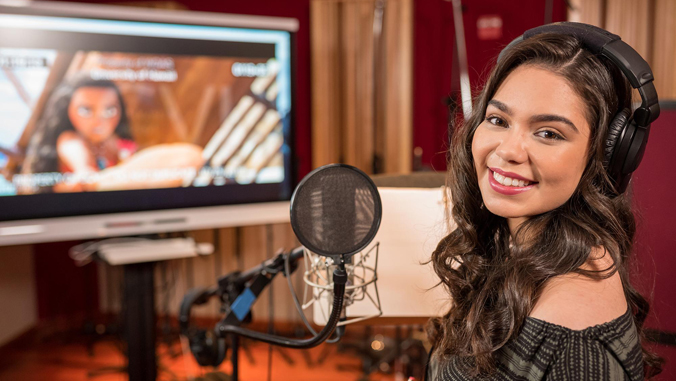 UH collaborates on Hawaiian language version of Disney's Moana
The Moana movie project, a collaboration of five programs at UH Mānoa, UH West Oʻahu and Honolulu CC, was spearheaded by the Academy for Creative Media System and was recorded at the sound studio of Honolulu CC's Music and Entertainment Learning Experience program.
Full-sized albizia house a model of innovation and sustainability at UH
The prototype was constructed as a single-family low-income shelter made from albizia, reconceptualizing the invasive species as a useful building material.