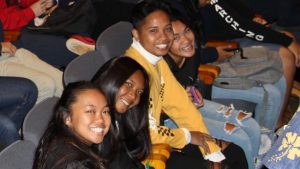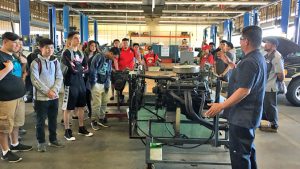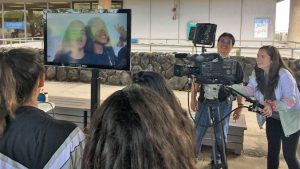 More than 500 Leeward and Central Oʻahu middle school and high school students helped launch Career and Technical Education (CTE) Month® at Leeward Community College on February 5.
Students participated in the 2019 CTE open house featuring tours and hands-on activities to introduce them to CTE programs.
CTE students gain industry-relevant skills for high-wage, high-demand careers.
Programs encompass many different types of education, including classroom learning, certification programs, work-based learning opportunities outside the classroom and non-credit workforce development programs.
CTE courses are taught by faculty who are experts in their fields, have real world experience and take time to help each student.
During the month of February, Leeward CC is celebrating CTE Month with:
—By Kathleen Cabral