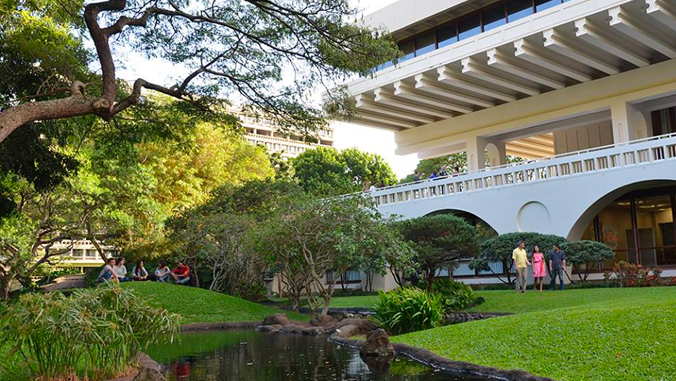 The East-West Center is ranked fourth in a University of Pennsylvania institute's 2018 list of best government-affiliated think tanks worldwide, an improvement on its number 8 ranking in the previous year. The only three institutions ranked higher are connected to large organizations: the World Bank, Asian Development Bank and the U.S. Congressional Research Service.
A panel of experts convened by the Think Tanks and Civil Societies Program at Penn's Lauder Institute annually ranks policy and issue research organizations based on such criteria as the quality and commitment of leadership, quality and reputation of expert staff and the research and analysis they produce, and impact on policymakers and society.
"We're delighted to receive this important recognition from experts and peers of the great work our specialists and staff put into high-quality research and analysis on issues of concern to international policymakers," said East-West Center President Richard R. Vuylsteke.
Although the University of Hawaiʻi and East-West Center are separate institutions, they have long been close partners and neighbors.
—From an East-West Center news release