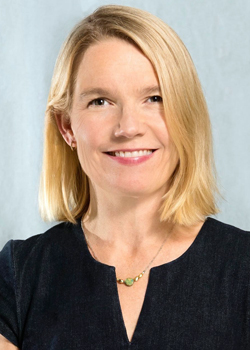 A Kapiʻolani Community College faculty member has been named to two national organizations designed to help guide environmental and sustainability curriculum development.
"Professor Krista Hiser's contributions and dedication to sustainability and the efforts to educate our students have proven invaluable to our campuses," said Don Straney, University of Hawaiʻi vice president for academic planning and policy. "It is fitting to have her recognized by national organizations for her contributions."
The National Council for Science and the Environment (NCSE) named Hiser a senior fellow for community colleges. She also serves as the director of UH's Association for the Advancement of Sustainability in Higher Education (AASHE) regional Center for Sustainability Across Curriculum. She will now serve on the national AASHE Advisory Council.
"(Professor) Hiser is the editor of the Community College Handbook for Sustainability Education and Operations, and will coordinate professional development for the Community College Alliance for Sustainability Education," said Michelle Wyman, executive director of the NCSE. "(Her) contributions and leadership led to this system wide membership—what we hope will be a long and significant partnership with each of the unique campuses of the University of Hawaiʻi System."
NCSE provides an array of programs and services that are of direct value to member schools and faculty, including developing research; collaborations and opportunities for dissemination of research; new initiatives in partnership with state and local governments and international opportunities; and strengthening collective efforts to support the use of science for environmental policy-making.
"Krista's leadership and contributions throughout 2018 strengthened the value of our programs and helped to increase awareness of the value of sustainability in higher education," said Meghan Fay Zahniser, executive director for AASHE. "As evidenced by our achievements from last year, described in our annual report, Krista's contributions helped us have a bigger impact in all aspects of sustainability in higher education including academics, research and operations."
The AASHE Advisory Council provides feedback and guidance on various efforts including the AASHE annual conference, which in 2018 focused on the U.N. Sustainable Development Goals; its Diversity, Equity and Inclusion statement; a new online community that enables communication and collaboration amongst over 35,000 individuals; and improvements to STARS, a sustainability assessment tool that is now being used by institutions in 38 countries.