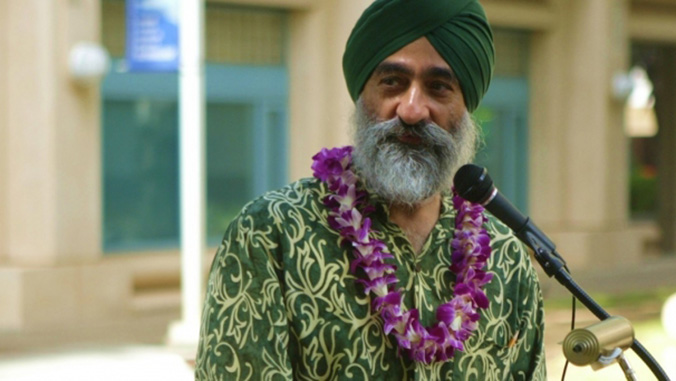 The American Society of Civil Engineers (ASCE) awarded University of Hawaiʻi at Mānoa College of Engineering professor Amarjit Singh the 2019 Construction Management Award at the annual ASCE Construction Institute Summit in Atlanta, Georgia. The prestigious award, presented in March, is given once a year for "innovation and research aimed at improving construction around the globe."
Awarded by a large field of accomplished professionals and researchers, the accolade is granted on the basis of outstanding contributions to the field of construction management as a practitioner, educator or researcher either in the form of written presentations, scholarly work or notable performance.
Singh was chosen for his many achievements in different countries, his publications on innovative and pioneering topics, and his cutting-edge research on mitigating wave energies in harbors and monitoring distress in airport pavements.
Singh is the recipient of nine Best Paper awards and was a 2009 recipient of the University of Hawaiʻi's highest teaching honor—the Board of Regents Excellence in Teaching Medal.
In addition to his present position as professor of civil engineering, Singh is cooperating graduate faculty in the Department of Public Administration at UH Mānoa. He is also editor-in-chief of the Journal of Legal Affairs and Dispute Resolution in Engineering and Construction.