A new networking and mentorship platform is now available exclusively for University of Hawaiʻi System students, alumni, faculty and staff. The UH Office of Alumni Relations has launched UH Connect to build professional networks, share experiences, offer career support and more.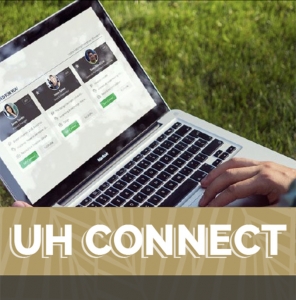 With UH Connect, users can:
Join groups and stay connected to fellow students and alumni from UH campuses.
Join the discussion board to ask questions, seek career advice or offer advice to others.
Find alumni who have successful careers and learn about their journeys since graduating.
Alumni groups can use UH Connect to plan and promote special events. Attending these events can provide opportunities for students, alumni, faculty and staff to develop a professional network.
"The Engineering Alumni Association is very excited to be a part of UH Connect," said Dennis Toba, association president. "We are encouraging all UH alumni and students to sign up and become members. We believe UH Connect will help users connect with fellow classmates, make business connections, find a mentor and be a part of our ʻohana."
For more information on UH Connect see the UH Alumni website.
—By Kapiʻolani Ching