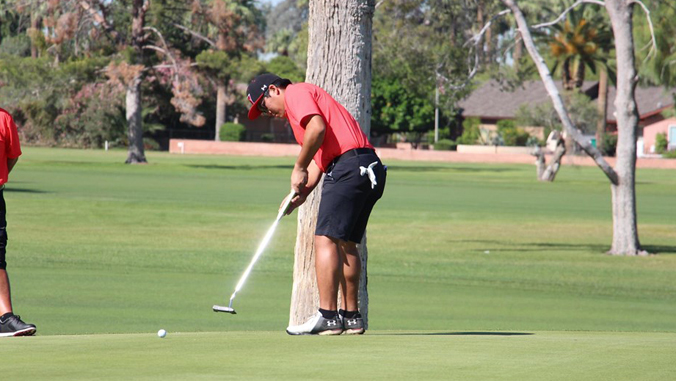 University of Hawaiʻi at Hilo freshman golfer and a baseball standout played key roles in Vulcan successes last week and have been named the UH Hilo Pepsi Athletes of the Week.
Andrew Otani
Otani stunned the field and nearly walked away with the conference championship last week at the Pacific West Conference Men's Golf tournament in Arizona. Listed as the Vulcans No. 4 player on their ladder, the Oʻahu native held the medalist lead for a stretch of the first round and again halfway through the final 18 holes. He finished in fourth place at one-over par, shooting 73-71-73, four shots behind the leader.
RJ Romo
Senior first baseman Romo earns the UH Hilo Pepsi Athlete of the Week award after a thrilling series victory over Point Loma in San Diego. In Saturday's third game of the series, the Glendora, Calif. native went 3-for-5, which included a game-clinching double down the left field line to bring home a run in the ninth in the 6-4 win. In the second game of the doubleheader, Romo drove in both of UH Hilo's runs with another double in the 2-1 victory.
For more, go to the UH Hilo Athletics website.