The University of Hawaiʻi at Mānoa Rainbow Wahine are gearing up for the NCAA tournaments in beach volleyball, tennis and water polo.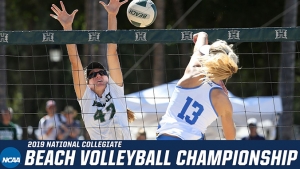 The beach volleyball team heads to the NCAA Beach Volleyball Championship, May 3–5, in Gulf Shores, Alabama. The seventh-seeded Rainbow Wahine open tournament action on Friday, May 3, at 11 a.m. CT (6 a.m. HT) against No. 2 seed and defending national champion University of California, Los Angeles. Hawaiʻi enters the NCAAs as one of two at-large bids. Read more about the Sandbows.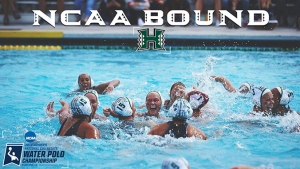 The women's water polo team will face the fourth-seeded University of California, Berkeley in the quarterfinals of the NCAA Tournament on Friday, May 10, at the Avery Aquatic Center at Stanford University. Hawaiʻi, ranked fifth nationally in the latest Collegiate Water Polo Association Poll, earned an automatic bid to the NCAA Tournament after winning the Big West Tournament. Read more about the water polo team.
Women's tennis player Petra Melounova qualified to compete in the 2019 NCAA Division I Singles Championship for a program-record third season. Melounova was the highest ranked player in the Big West and earned an automatic bid into the championship tournament, which will be held May 20–25 and hosted by the University of Central Florida at the United States Tennis Association National Campus in Orlando. Read more about Melounova.