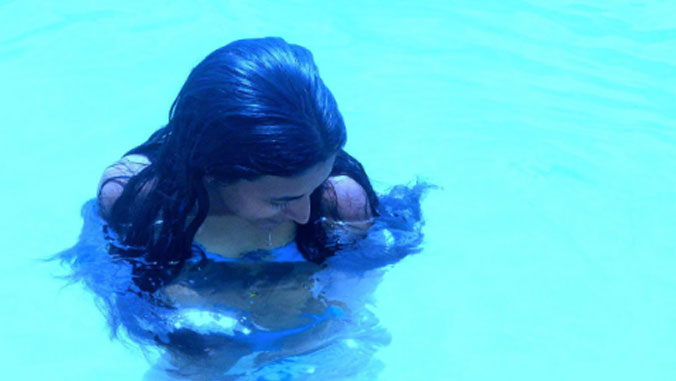 A newly launched symposium series, "ĀĪNĀ (MIRROR): Reflecting South Asia in Hawaiʻi, Asia-Pacific, and Beyond ," was held April 24–26 at the University of Hawaiʻi at Mānoa. This year's first chapter on "Art, Body, Storytelling" drew artists, scholars, researchers, students and faculty from around the globe who are doing innovative work springing from their own stories and experiments from their quests, hopes and convictions for a better future.
The symposium was presented similarly to a curated exhibit. In the theme of "mirrors," the presenters were paired up so they could reflect on one another's work and artistic investment. The series is also consciously and conscientiously aimed to be non-hierarchical, non-elitist, and decolonial in people, content and process.
"We reflected upon what it means to engage with South Asia here in Hawaiʻi and in the Asia-Pacific, what place-based awareness can be brought to learning and outreach, and how we can build a communities, in which complex discussions can occur," said Sai Bhatawadekar, symposium organizer and director of the Center for South Asian Studies at UH Mānoa.
Added Bhatawadekar, "The word āīnā may evoke a phonetic affiliation with ʻāina, however, we respect the cultural belonging and incredible complexity of that concept—colonial, environmental, artistic, emotional and much more. Perhaps in subsequent years of this series we may be allowed to embark upon a journey to reveal the nuances and connections. This year, we dare only to catch the first glimpse of ourselves in the mirror."