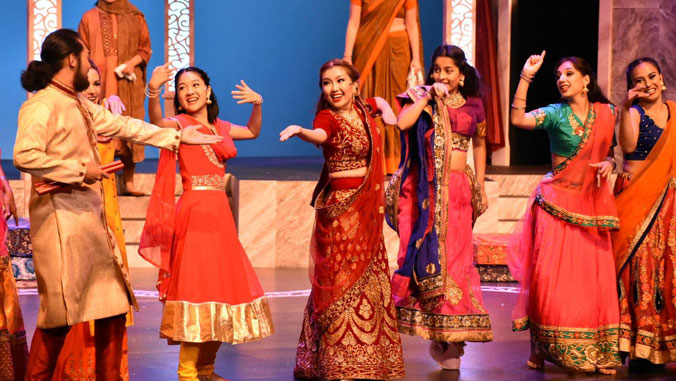 The John F. Kennedy Center for the Performing Arts presented a Meritorious Achievement Award to University of Hawaiʻi at Mānoa's Sai Bhatawadekar for her multi-faceted work in the spring 2019 production, A Midsummer Night's Bollywood Dream. Bhatawadekar, an associate professor in the Department of Indo-Pacific Languages and Literatures (IPLL) and director of the Center for South Asian Studies, served as co-director, choreographer, co-composer, lyricist and dramaturge for the production.
Bhatawadekar shares the Kennedy Center accolades, from region VII of the American College Theater Festival, with the ensemble cast and members of the production team, including Tyler Haugen, Dylan Lee, Qalil Ismail, Annastasia Fiala-Watkins, Christian Londos, Joseph Governale, Rick Greaver, Maile Speetjens, Ike Webster and co-director Paul Mitri.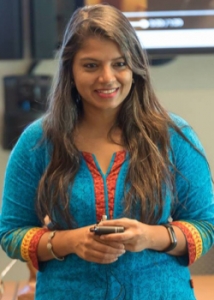 "Our creativity and skills soared far beyond what we thought we were capable of. What a spectacular dream we crafted together," said Bhatawadekar. Quoting Shakespeare, she added, "We know not by what power we were made bold."
Bhatawadekar not only co-directed A Midsummer Night's Bollywood Dream, but also custom-designed Bollywood courses in IPLL and theatre and dance that combine content and choreography. The course, Bollywood Dance, Music, and Film, is a model for interdisciplinary collaboration and curriculum design.
Born and raised in Mumbai, Bhatawadekar came to the United States to pursue her MA (in film adaptations of literature) and PhD (in cross-cultural philosophy). She was raised in a family of professional actors, singers, musicians, dancers, painters, sculptors and writers. She has acted on the professional stage and was lead singer in many Bollywood bands. In addition to theater and dance, Bhatawadekar teaches Hindi and Urdu, does research in German-Indian philosophy and works passionately for peace and community building.