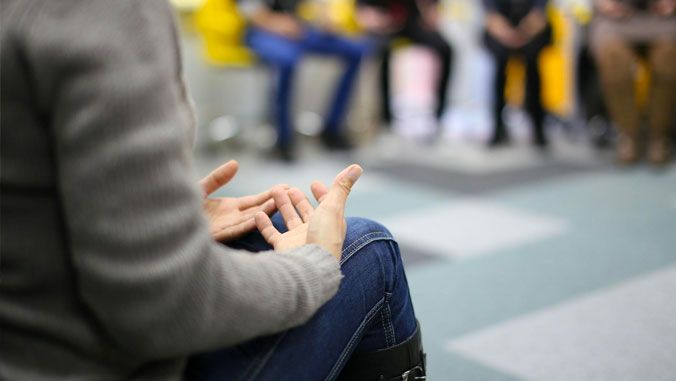 Participating in "talk-story" sessions over the course of several months may be an effective way to raise awareness about intimate partner violence, new research from the University of Hawaiʻi at Mānoa shows.
The study involved nearly 100 Leeward Coast male and female residents who participated in talk-story sessions over a six-month period. Results showed an increase in their awareness, knowledge and confidence to address intimate partner violence, and a decrease in how "acceptable" they found intimate partner violence to be.
During the study period, at least five women sought help or left unsafe situations.
"Many people in Hawaiʻi may not use conventional resources to prevent intimate partner violence because they face language or cultural barriers," said Lois Magnussen, emerita professor with the School of Nursing and Dental Hygiene.
The researchers designed the sessions to promote informal, laid-back conversations. They wanted to create a space for participants to share their thoughts and listen to other people in ways that were comfortable and in line with their cultural values.
"In our study, we took the public health approach of starting by asking community members what they thought would be a good way to approach this problem in our communities, and they suggested the talk-story sessions," said nursing Emerita Professor Jan Shoultz.
Over the course of five sessions, trained facilitators led small-group discussions on topics such as people's perceptions of what actions may be defined as intimate partner violence, what steps individuals or communities can take to prevent intimate partner violence or to stop it once it has begun, and what resources are available in the community for people who need help.
"The goal of these sessions was to increase the ownership that community members felt for solving this problem and create safe spaces for people to discuss their views on intimate partner violence," Shoultz said.
Kathryn L. Braun, professor in the Office of Public Health Studies in the Myron B. Thompson School of Social Work, was also a member of the research team.
—By Theresa Kreif