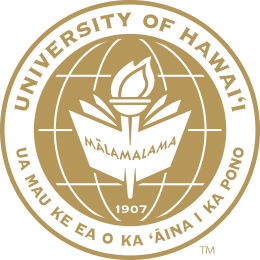 The University of Hawaiʻi again received full accreditation by the Association for Assessment and Accreditation of Laboratory Animal Care (AAALAC) International on July 26, 2019. AAALAC accreditation identifies UH as a top research institution that puts care and use of animals in its research and teaching as a top priority.
"I was pleased by AAALAC's commendations of Sylvia Kondo and her team for providing and maintaining a high-quality program of laboratory animal care and use," said Office of Research Compliance Director Victoria Rivera. "The accreditation team found that UH's institutional support of the program was especially noteworthy, which serves as a validation of our team's hard work and dedication to meet AAALAC's rigorous criteria."
In addition to assuring the public that research animals at UH receive the utmost care while contributing to experimental research and education, the accreditation enables UH to utilize evolving best practices to continuously evaluate and improve the program.
Other institutions that have also earned AAALAC accreditation include the Sloan-Kettering Cancer Center, St. Jude Children's Research Hospital, the American Red Cross and the National Institutes of Health.