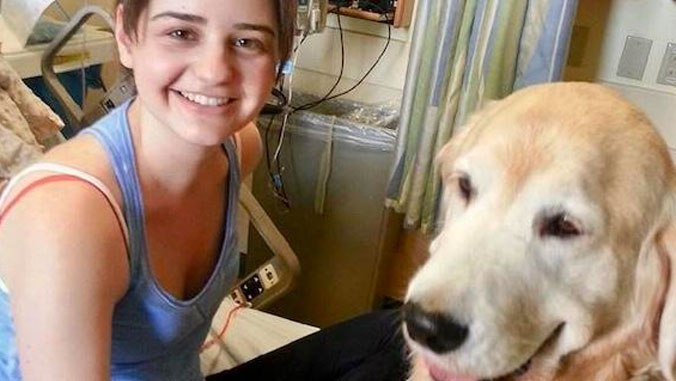 University of Hawaiʻi at Mānoa medical student Jana Wieland has wanted to be a doctor since she was a little girl. But when she was diagnosed and treated for cancer at the age of 20, she learned things about medicine only a patient knows.
She took time off from college following Christmas break and underwent rounds of chemotherapy that caused her hair to fall out and left her fatigued. She traveled to Jacksonville, Florida to receive proton radiation that caused what looked and felt like sunburns.
After all that, the John A. Burns School of Medicine (JABSOM) student was cancer free. But did she still want to be a doctor?
"Even more, and I didn't think it was possible to want it more," said Wieland. "Being a patient gives you a perspective you cannot gain otherwise. I saw how caring and compassionate my doctors were and how that really helped my overall well-being. This is what I came to value as a patient."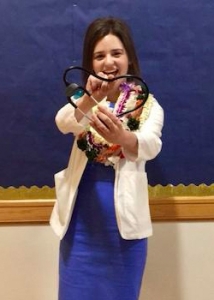 On Tuesday, August 27, from 9 a.m. to 3:30 p.m., a blood drive on behalf of Wieland will be held at the UH Mānoa Campus Center executive dining room. In attendance will be Wieland and other UH students who are involved in Medical Innovation & Design (MIND) Hawaiʻi, which is co-sponsoring the drive with the Blood Bank of Hawaiʻi. MIND's mission is to bring together UH students and faculty from fields such as business, medicine, engineering, law and marketing to develop solutions to challenging medical problems.
Wieland, who was hospitalized and treated for lymphoma at Kapiʻolani Medical Center for Women and Children, now walks the halls of the hospital as a third-year medical student. After she graduates in 2021, she hopes to continue training in oncology, perhaps pediatric oncology, armed with an insight she considers invaluable for a healer.
"I'll never lose sight of my firsthand patient perspective," she said. "While I wear the white coat now, I carry with me those feelings of wearing the hospital gown."
Appointments to give blood at the August 27 drive are suggested, but walk-ins will be accepted.
See the full story on the JABSOM website.
—By Tina Shelton